By Nathan Crabbe
A group of students from 23 different countries visited South Florida this month to learn how the region is managing flood risk and other water-related challenges. That same group is being invited by The Invading Sea to share stories about how their home countries are coping with similar challenges in a changing climate.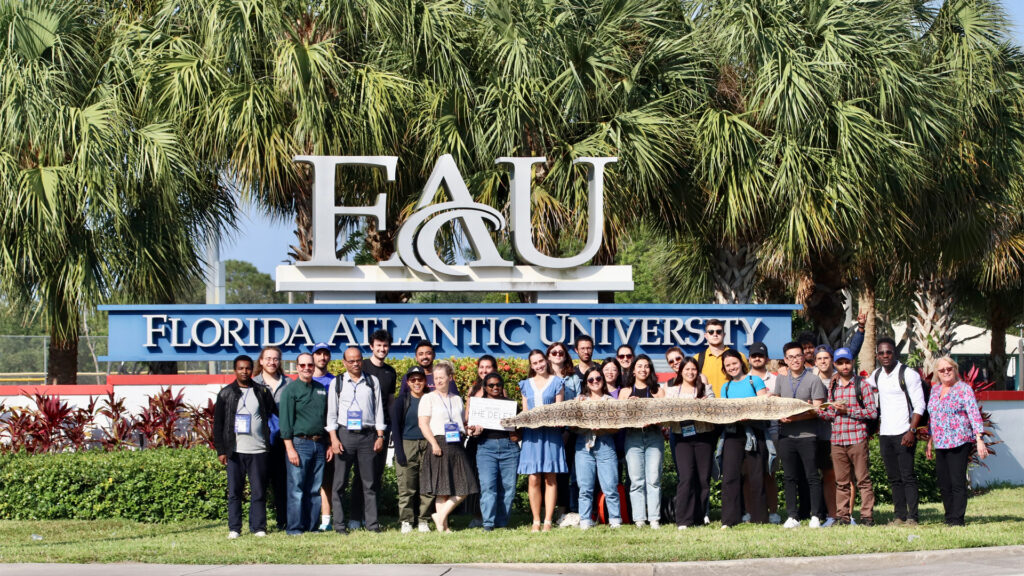 The Annual International Water Professionals Program is now in its 18th year and has been hosted by Florida Atlantic University's Center for Environmental Studies since 2017. The program brings graduate students to South Florida who hail from developing countries and attend the IHE Delft Institute for Water Education, which is based in the Netherlands and operates under the auspices of UNESCO.
While in South Florida, participants heard lectures from South Florida Water Management District and U.S. Geological Survey staff and others about restoration projects in the Everglades and other sites that manage flood risk and the water supply. Participants visited sites such as the Port Mayaca Lock and Dam, Wakodahatchee Wetlands and CES' Riverwoods Field Lab to see the newly completed Kissimmee River restoration firsthand.
"Students can get practical experience and exposure to things they're studying," said Nick Aumen, USGS science advisor for the Southeast region.
This year's program includes 22 IHE students from 20 different countries, the largest number of home countries yet for the program, along with University of Central Florida students from three different countries. Represented countries include Afghanistan, Colombia, Nigeria and Vietnam.
Ploy Kwankamol, a program participant from the central part of Thailand, said South Florida shares geological and ecological features with that region and also has similar problems such as land subsidence and seawater intrusion.
"It's fascinating to learn from here to see the new opportunities to solve such problems in my country," Kwankamol said.
Tek Narayan Bhattarai, a program participant from Nepal, said that issues such as flood and drought risks "transcend borders" and the strategies implemented by the water management district "hold global applicability – from Nepal to Florida and beyond."
CES Director Colin Polsky spoke last week to the program. With the center now managing The Invading Sea, Polsky told participants of an opportunity to write pieces for the website on environmental challenges in their home countries.
"We're delighted to continue hosting this group of talented master's students from around the world," Polsky said. "We have an opportunity to hear more from these students and the climate challenges they face from publishing their experiences on theinvadingsea.com."
Nathan Crabbe is editor of The Invading Sea. FAU's Center for Environmental Studies manages and provides financial support for The Invading Sea.