A year after catastrophic Hurricane Maria devastated our island Puerto Rico, there is near consensus that the thousands of deaths in the aftermath of that hurricane are the result of neglect in the face of a crisis.
Under the current administration's governance, FEMA failed to respond to the well-documented plight of 3.1 million U.S. citizens in what was the longest blackout in U.S. history. Estimates suggestthat without food, electricity, or clean water, nearly 4,645 otherwise unnecessary deaths occurred.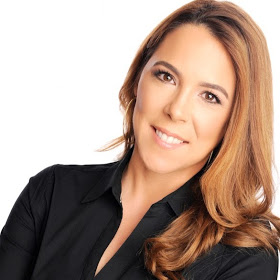 Adding insult to injury, President Trump has denied those deaths publicly and is pretending that a crisis never happened. Most Puerto Ricans have an aunt, uncle, cousin or grandparent who has been affected, died, or was uprooted and displaced. The President and his followers' demeaning comments and lack of empathy are personal to us and also show a lack of moral values.
This neglectful approach and denial are consistent with the administration's malicious agenda in regards to Latinx and Caribbean communities in this country. And it is indicative of a wider existential crisis — climate change –that is also denied by the administration. As a result of this denial, disadvantaged communities will be affected first and foremost, in ways that they do not deserve.
It's no coincidence that those claiming President Trump did a "fantastic job" dealing with Hurricane Maria — and who in effect are trying to confuse the public about the crisis that festered in the aftermath of that storm — are the very same people who are working hard to undermine the EPA and gut the Clean Power Plan that would protect our air and reduce carbon pollution.
They are the same people denying the existence of the chronic crises caused by man-made climate change.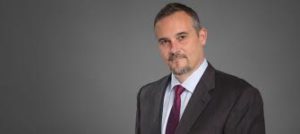 The parallels go beyond that. After Maria, the administration defended and continues to go to bat for a well-connected Montana company — Whitefish Energy — that is accused of overcharging Puerto Rico for grid repairs after the storm doing poor work that extended blackouts.
In many ways this is no different than their decades of covering up for big oil companies, whose executives have known since 1968 that their product was helping to cause climate change, all the while seeing the cost of their corporate malfeasance fall on people…with deadly results. Whitefish, like Shell and Exxon, is after all, a big campaign donor.
For these reasons, we are asking you to stand with us as we honor the loss of those who died in the aftermath of Hurricane Maria. On Sept. 22 at Mar-a-Lago, please join Alianza for Progress, Power 4 Puerto Rico, and more than 20 organizations from across Florida who will come together to honor those who have passed while we call attention to the Trump Administration's callous indifference to Puerto Rican suffering.
We will stand together in calling for much greater accountability from members of Congress for the recovery of Puerto Rico. We will urge survivors, the Puerto Rican diaspora across the U.S. and our allies to remember that climate change is real and that denying science will only bring more damages and more suffering just like the Carolinas are suffering now.
Climate justice and social justice are one and the same. We will not stop until we secure justice for Puerto Rico. The thousands of lives senselessly lost after Hurricane Maria were not lost in vain.
On Sept. 22, we will also call attention to the wider and interrelated climate crisis that is being ignored at our peril. We observe this devastating anniversary not only for the thousands who died, but in the hopes of preventing deaths and suffering in the future. Climate change and climate displacement are real, and one thing we know for sure is that the impacts will only get worse in the absence of leadership.
Furthermore, we will call attention to the profound benefits to our communities that come when we make the transition to a new, renewable clean energy economy. A clean energy future is possible, and in many parts of the world it's already here.
This future is not just nice to have: our very survival will depend on it. Clean, self-sufficient, reliable, and renewable energy is growing more affordable every day, and it makes us safe. It's critical we join those making this transition now.
Accessible, clean, renewable energy comes with tremendous cost savings and opportunities for revenue generation for households or by a whole community. Climate- and storm-resilient clean energy systems are also essential if we are to remain resilient in the face of extreme weather and man-made crises as well.
Stand with us this Saturday in West Palm Beach as we join with other "Boricuas Remembered" events being held on the same day in New York City and Washington D.C. by the Power 4 Puerto Rico coalition. Join Hurricane Maria survivors, the Puerto Rican diaspora, and our allies across Florida and the country to remember the thousands of lives lost and to demand justice for Puerto Rico.

Marcos Vilar is President and Executive Director of Alianza for Progress—an alliance focused on uniting the Puerto Rican and Hispanic population in the state of Florida in support of progressive policies.
Yoca Arditi-Rocha is co-executive director of the CLEO Institute—a non-profit, non-partisan organization exclusively dedicated to climate change education, engagement, and advocacy with an emphasis on serving vulnerable high risk communities.