Miami Dade County, the City of Miami and Miami Beach are collaborating with the Rockefeller Foundation and The Miami Foundation as part of the 100 Resilient Cities network.  This effort aims to help cities around the world become more resilient to the physical, social, and economic challenges that are a part of this new century.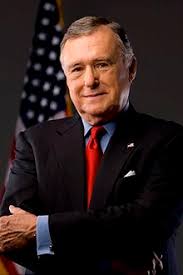 It is known as Resilient 305.  This collaboration is unique since it combines the efforts of three vibrant communities to tackle our challenges in a holistic way.  Miami Dade County will again define resilience.
I have spent a lifetime as a businessman and a public official in Miami-Dade, including serving as City of Miami Mayor for 12 years.  I can attest to the fact: our community is strong and our future is bright.
Since the inception of the original Dade County, some 182 years ago, we have shown an impressive ability to recover quickly from adversities, surmount odds and emerge stronger. Today, as we aspire to apositionas a leading global business, technology and cultural center, there will be even more opportunities for Miami to demonstrate leadership in confronting a changing climate and other pressing challenges.
With community participation, this process will identify opportunities to address ongoing stresses, like affordable housing and transportation and sudden shocks like hurricanes, rising water levels and mosquito-borne viruses.
Three decades into the history of the City of Miami, officially incorporated in 1896, this region had already experienced a major real estate bubble.  The massive hurricane of 1926 destroyed Henry Flagler's dreams.   Next, came the Great Depression of the 1930s.  By the late 1940s Miami had rebounded.
In the 1980s, during my tenure as Mayor of Miami, the fatal beating of Arthur McDuffie, a black motorist, by Miami-Dade County police officers resulted in the worst riots in the history of Florida.  At the same time we faced "Cocaine Cowboy" drug wars and the Mariel boat lift that brought 135,000 Cubans to Miami in the largest sudden influx in our history. The strain on social services and the changing demographics could have crippled this burgeoning metropolis; it did not.
Adversity has always  made Miami stronger.  In fact, those events put us on the path to transforming from a southern tourist city of sun and fun, to a global, multi-lingual, business, commercial and tourist mecca. The advent of Brickell and Downtown as a regional banking center, Miami International Airport and Port Miami as job-creating, transportation hubs, and a vibrantcultural and commercial urban center was the basis of much of our healthy growth.
When Hurricane Andrew struck South Florida in 1992, it laid waste to wide swaths of Miami Dade County, leaving hundreds of thousands homeless and without food or water. The economic and structural devastation was historic.  Many thought that Miami would never be the same; we still rose.
Out of that storm Miami Dade County developed hurricane resistant building codes, which have become standard across the country.  That is how we will again emerge from our latest challenges with resilience.
The threats are numerous. We must face them together. We have a crisis of affordable housing,  income gap and mobility problems that grow ever more critical.   We also need to increase health and safety in our communities. We must significantly prepare ourselves for rising sea levels and drinking water shortages.
What has become clear is that we cannot just engineer and build our way out of these issues. What we can  and must do is strengthen the fabric of our community by improving our mobility, closing the wage gaps, increasing affordable housing and addressing sea-level rise.
The Resilient 305 collaboration will show how we can specifically employ technical solutions. We must also learn to live with our changing environment, both structurally and as a community, employing economic and community revitalization techniques collaboratively. We must learn to live within our limitations.
We are strong people. We have a creative economy. The proper ladders to growth must be with economic and social diversity for all. We must become the blueprint for resilience.   Miami Dade County will make lemonade out of lemons by acting boldly and decisively.
Together, we will make a sustainable, resilient community our legacy.
Maurice A. Ferré is the former Mayor of the City of Miami.
"The Invading Sea" is a collaboration of four South Florida media organizations — the South Florida Sun Sentinel, Miami Herald, Palm Beach Post and WLRN Public Media.