Warmer seas are higher seas. This inexorable law of physics makes itself felt in South Florida every time water gurgles up through storm drains on sunny days.
Even more ominous displays of global warming are occurring in two far-away places that few people live or visit — the Arctic and the Amazon basin.  Uncontrolled, they threaten the end of civilization as we know it.
To make matters worse, President Trump reportedly wants to exempt the Tongass National Forest, in Alaska, from regulations President Clinton imposed to limit timber cutting in that priceless natural resource. Trump is catering to Alaskan interests that put their short-term economy over the planet's long-term health.
Of dire importance, toward the North Pole, shrinking ice and melting permafrost are feeding on each other in a death spiral, one that will make global warming increasingly worse.
The Arctic is the cover story of the September National Geographic, a must-read for anyone who cares to keep our planet habitable.
The article warns, among other things, that the last summer ice will be seen as early as 2036, about the time a child born today will graduate from high school.
Climate change deniers rationalize that polar ice is already floating on the ocean, so what difference does it make if it melts?  The answer is that less ice means more dark water to absorb — rather than reflect — the sun's summertime rays.
Ice topped with snow turns back 85 percent of the sun's radiation, the article notes, and ice alone reflects 65 percent. Dark water, on the other hand, absorbs all but 7 percent, like a black automobile soaks up the heat. That means less ice, more retained heat, even less ice, and so on.
Across 9 million square miles of the Arctic, permafrost is melting rapidly, not slowly as scientists once thought. The loss is releasing billions of tons of carbon and methane that had been safely stored since the last Ice Age thousands of years ago.
"Entering the atmosphere as methane or carbon dioxide," National Geographicexplains, "the carbon promises to accelerate climate change even as humans struggle to curb our fossil fuel emissions. … Within a few decades … permafrost could be as big a source of greenhouse gases as China, the world's largest emitter, is today."
Meanwhile, Greenland's rapidly melting ice sheet and glaciers pose a dire danger of their own, threatening to raise seas by three or four feet by 2100, when that baby born today might still be around to see Florida's coastal cities permanently flooded and abandoned.
At the same time, south of the Equator, rampant wildfires in the Amazon basin are destroying a rainforest accurately described as the lungs of the world. Trees take carbon from the air and release oxygen. Because they absorb carbon dioxide — the most prevalent of the greenhouse gases that trap heat in the atmosphere — trees help reduce global warming.
The fires — some naturally caused by lightning, some possibly set — are so serious that the recent G7 meeting took up the issue without waiting for a request from Brazil's president, Jair Bolsonaro, whose lack of interest in the environment and skepticism of climate change mirrors Trump's. In like fashion, Bolsonaro complained about the foreign concern and speculated fires may have been set to embarrass him.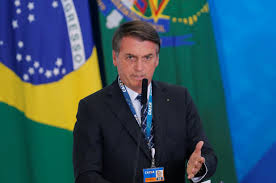 The G7, meanwhile, voted to provide $22.2 million to help Amazon-basin nations fight the fires. It's far too little to make a difference except symbolically, yet Bolsonaro has been threatening to reject it unless French President Emmanuel Macron apologizes to him personally for what he considers insults to his country.
Macron had threatened to block a trade treaty between the European Union and South America to compel protection of the rainforest. If that's what it takes to save the planet, so be it.
And where was the president of the United States when the G7 took up this vital issue? Absent. He had complained that Macron put it on the agenda to embarrass him. That's good news in an odd way, if it means Trump is beginning to feel the heat.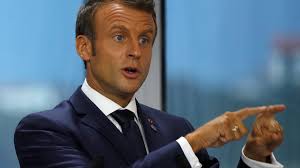 Bolsonaro openly favors agricultural development in the Amazon basin, despite laws meant to protect the forest. He is hardly alone, however, in extolling short-term profits at the expense of the world's environment and all civilization.
With the Arctic warming faster than any other region, the shipping industry will step up all-season voyages. There will be more attempts to drill for oil and extract other minerals in what has been a pristine world inaccessible to exploitation. The vested interests against mitigating climate change will become even bolder and more irresponsible.
All that is ominous enough without the assistance of the phenomenally shortsighted presidents of two of the most critical nations in the equation — the United States and Brazil.
At least that's something our nation can take in hand barely a year from now.  Brazil is saddled with Bolsonaro — whom The Guardiannewspaper called a "far right, pro-gun, pro-torture populist" — for three more years.
Our planet is running out of time.
"The Invading Sea" is a collaboration of four South Florida media organizations — the South Florida Sun Sentinel, Miami Herald, Palm Beach Post and WLRN Public Media.