When U.S. House Speaker Nancy Pelosi asked me to lead the House Select Committee on the Climate Crisis this year, I knew an important part of my job would be learning from the local communities that are already leading the way on climate action.
I was born in Miami and raised in Tampa, and I'm committed to fighting for all that makes Florida special. That's why, last week I jumped at the chance to join two of my Democratic colleagues – Rep. Debbie Mucarsel-Powell and Rep. Donna Shalala – to discover what Washington can learn from South Florida about responding to the climate crisis.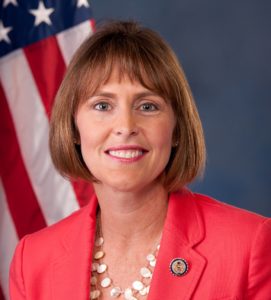 As newly elected congresswomen, they have quickly become important allies in our efforts to pass climate legislation in Congress. In the halls of the Capitol, you're likely to hear them talking about the innovative ways South Florida is growing stronger in the face of the climate crisis.
They're also full of ideas on how Congress can help communities like theirs, ideas that will guide my committee's work as we draft recommendations for a congressional climate plan we will present next spring.
On Nov. 7, Rep. Mucarsel-Powell, the Nature Conservancy and the National Marine Sanctuary Foundation took me by boat to hard-to-reach areas in the Florida Keys that have been affected by the changing climate.
As we traveled past mangroves to the coral reef, the congresswoman described how her community was ravaged by Hurricane Irma in 2017. We discussed the importance of the natural protection of mangroves and coral reefs, and how vital they are to ensure homes and small businesses are protected from more intense hurricanes and storm surge.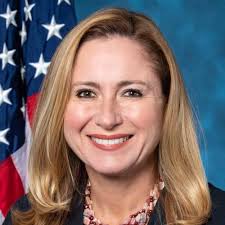 And as we surveyed canals that are constantly subject to flooding, we heard recommendations from experts on resilience strategies, which can give Keys residents a fighting chance against rising seas and stronger storms.
Beyond reducing carbon pollution and creating the jobs of the future, one of the most important goals in our fight to solve the climate crisis will be protecting our families from extreme weather events.
Just this year, Hurricane Dorian became the fifth category 5 hurricane in only four years to hit the United States and its territories. Dorian left behind immeasurable devastation in the Bahamas, drove massive evacuations in Florida and broke historic intensity records. It also showed us the importance of investing in resilience strategies before the next storm hits.
Later in the day, at Florida International University's Wall of Wind Operations Center, we met with scientists to learn about their research on improving the structural integrity of buildings during extreme storms. We also discussed their work on improving water quality in a rapidly warming world. South Florida already is tapping its intellectual resources to develop innovative resilience solutions. This will be key in forging a national framework to fight the climate crisis.
On Nov. 8, Rep. Shalala and other local leaders led me on a walking tour of Miami Beach. It was eye-opening. In its adaptation efforts, the city is literally raising its sidewalks and roads, protecting businesses and homes from flooding. City leaders have installed taller sea walls, a key part of efforts to avoid flooding when king tides – on top of rising sea levels – threaten the city's streets. They've also invested in pump stations that quickly drain water during severe rainstorms, since gravity alone can no longer do the job.
I also spoke with some impressive local climate leaders about what they are doing around the region. These elected officials and advocates are leading the way on climate action, and I will take their ideas to Capitol Hill as our committee drafts our policy recommendations.
The Select Committee on the Climate Crisis was created to give Congress actionable solutions to one of the most important challenges of our generation. We've had over a dozen hearings, discussing everything from natural solutions to clean energy jobs to ramping up renewables. Our members serve on many other climate-relevant committees. They are working hard to make sure our policy recommendations become law to move our nation to a brighter future.
The time for climate action is now. I'm grateful to my South Florida colleagues for sharing the experiences of their communities, and I appreciate the local experts who shared their ideas and research with me.
As our committee writes its recommendations for a congressional climate plan, lessons learned in South Florida will inform solutions for America.
Rep. Castor is the chair of the Select Committee on the Climate Crisis in the United States House of Representatives. She represents Florida's 14th Congressional District, which covers the city of Tampa and parts of Hillsborough County.
"The Invading Sea" is part of the Florida Climate Reporting Network, a collaborative of news organizations across the state focusing on the threats posed by the warming climate.