This year has seen an unprecedented rise of a new group of climate warriors – the youth. For the past year, young people have been taking to the streets every Friday to fight for a secure and livable future.
Inspired by these actions, more than 7.6 million people from 185 countries took to the streets to demand action during the Global Climate Strike in September. And on Friday – just days after world leaders meet in Spain for the U.N. Global Climate Summit – another Global Climate Strike will take place to give added urgency to negotiations.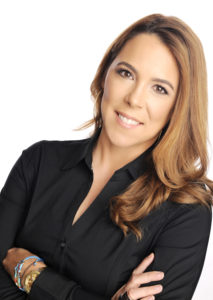 All over the world, from Hong Kong to Spain to Chile to Madrid, frustrated young people are taking it upon themselves to shame governments for the lack of inaction.
Here in South Florida, youth voices are starting to be heard. Miami Beach and Miami have both declared a symbolic Climate Emergency thanks to the concerted efforts, the systematic protests, and the clear-headed arguments of these young climate leaders. Now, they are coming after Miami-Dade County, with a planned Climate Strike Friday.
For parents, the climate strikes are both hope-giving and heart-breaking. We are proud of our children who are standing up to big, powerful governments. However, it breaks our hearts to see our children so desperate for us to listen to the science that they are stepping out of the classrooms and into the streets to make themselves heard.
As parents, we always wish for our children's lives to be better than ours – but without a radical course correction, they will undoubtedly be worse. The science could not be more clear: we need to limit global temperature rise to less than 1.5 degrees Celsius to avoid the worst impacts of climate change.
Recent reports by the IPCC have reiterated the immense pressure on land and oceans due to climate change and increasing temperatures. Four years on from the signing of the historic Paris agreement, almost no countries are even close to being on track to meet their commitments.
To keep temperature rise to below 1.5 degrees, emissions need to drop dramatically year on year from now on, and current climate pledges need to increase five-fold.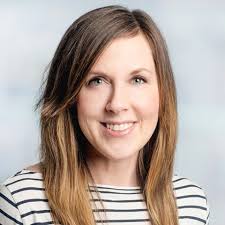 We are leaving a planet for our kids that is heating up. And if business as usual continues, our children will be living in a world that can't feed itself, where billions are displaced, where the air we breathe is toxic, the water contaminated and the wildlife threatened.
Leaving a planet for our children with livable conditions should not be a partisan issue; it should be a basic human right.
Many parents are supporting the children who are school striking, by being there physically or by celebrating their efforts in social media. The cheering on also extends to decision-makers, many of whom are applauding the young people.
But are they really listening? In fact, the message from the youth is clear: adults must act to protect their futures. And acting means doing a lot more than cheering. The climate crisis has escalated and is our responsibility to solve it.
Real action is about being the adult in the room and telling the truth. It's about using the power that we have to push for change every chance we get: in our own homes; by engaging with friends, family and schools; in our workplaces; and by pressing our politicians to act.
We must use our electoral rights to put pressure on political actors to make brave political decisions to decarbonize our economies and reach net-zero greenhouse gas emissions by 2050 at the latest.
As the next wave of strikes take place, we must act like real adults and take responsibility for our actions, putting the needs and voices of our children first. Let's act to ensure that our children can go back to school. We urge all parents to join us.
Yocamille Arditi-Rocha (@Yoca1000) is the Executive Director of The CLEO Institute.
Frida Berry Eklund (@klimatfrida) is the Founder of climate-parent coalition, Our Kids' Climate and spokesperson for Swedish climate-parent group, Föräldravrålet .
"The Invading Sea" is the opinion arm of the Florida Climate Reporting Network, a collaborative of news organizations across the state focusing on the threats posed by the warming climate.