Last week, I attended the 11th annual Climate Leadership Conference in Key West. The two-day conference featured experts who explained how our climate is changing.
They said we need more investment in and development of renewable energy, municipal efforts to address sea-level rise, and private sector innovations in technology to address these challenges.
It's clear to me that the time for all of South Florida to act is now.
First, the Beacon Council — Miami-Dade's economic development agency — and its counterparts in Broward, Monroe and Palm Beach counties should update their plans to address the existential challenges we face in South Florida from rising seas.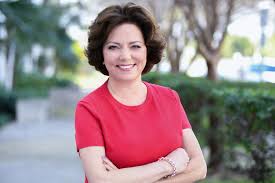 Higher sea levels are an economic issue as well as an environmental one. There must be a new focus on the innovations and technology that can lessen the threats we face.
We need to build the necessary infrastructure so that South Florida residents can continue to live, work and play here for generations to come. The cost of renewable energy has come down substantially, and we should be embracing the solar industry, not only by installing solar panels on homes, government buildings and businesses, but by attracting companies that manufacture solar panels to our community.
Jobs and training have exploded in the solar field over the past decade and that will super-charge our economy and help reduce our damaging carbon footprint.
Second, we need a Solutions Think Tank to address the threats we face from flooding, storm-water runoff, storm surge and king tides.
Our academic institutions, in particular Florida International University, have taken initial steps by establishing the Institute for Water and Environment and Sea Level Solutions Center.
Because of our unique geology, the solutions for adaptation must be specific to our region. It's time to enhance our capacity for technological innovation, in partnership with our universities and the private sector. Our county governments should be involved in this effort instead of allowing bureaucratic inertia to slow it down.
Third, we must demand that FPL replace its cooling canals at the Turkey Point nuclear power plant with a cooling tower. It should have been required by the Nuclear Regulatory Commission prior to extending the company's license to operate reactors 3 & 4 for another 30 years.
The cooling canals have in recent years overheated, creating hyper salinity in the canals that flow into Biscayne Bay. The cooling tower was originally proposed by the county and agreed to by FPL when they were planning to add two new nuclear reactors at Turkey Point.
Those plants will not be built, but the cooling canals are damaging the bay and will require millions of gallons of water daily to reduce the salinity in them. Since the county administration is still discussing a proposal to use reused water, why not demand that the tower be built?
Finally, we need to elect thoughtful leaders who appreciate the challenges posed to the entire region by sea-level rise and our changing climate. We need leaders who will work collaboratively with county and municipal governments to take the bold steps needed to preserve our community.
The experts at the Climate Summit say the time to act is now, and so far, I would say we have not done enough.
Cindy Lerner is the former Mayor of the Village of Pinecrest. She is currently a candidate for Miami-Dade County Commission District 7.
"The Invading Sea" is the opinion arm of the Florida Climate Reporting Network, a collaborative of news organizations across the state focusing on the threats posed by the warming climate.