The small country of Costa Rica provides a model for other countries trying to reach 100% renewable energy before 2050. Costa Rica's goal is 2021.
In 2018, approximately 98% of Costa Rica's electricity came from renewables. Solar and biomass each provided less than 0.1%. Water and wind furnished almost 90% of the electricity while geothermal energy added 9%.
While visiting this country recently, I realized their government's commitment to clean energy was shared by many small businesses.
Corcovado National Park exemplifies the positive impact governments can have on preserving biodiversity. Our guide (every visitor's group must be accompanied by a certified guide) told us some of the history of this amazing place.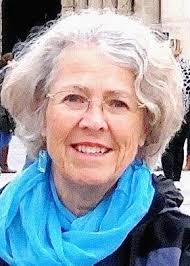 By the 1970s, people began to realize that logging and other activities were reducing the number and types of species there. So, they turned to the government for help. Corcovado National Park was founded.
Logging was stopped immediately, lands were bought from private owners and eventually gold digging was halted. This place now contains one of the largest primary forests on the American Pacific Coast as well as what National Geographic has called, "the most biologically intense place on Earth in terms of biodiversity."
The government has profited by the creation of this park and others that followed. Today tourism brings over $1 billion to Costa Rica and employs more than 155,000 people (in a country of about 4 million). Biodiversity is a primary reason tourists report they chose to visit Costa Rica.
The small business Villa Vanilla/Rainforest Spices also recognizes the necessity of biodiversity for sustainable farming. A poster at the spice store shows a bee and slogan, "If we die, we're taking you with us."
Guide Guiselle led us through the process of raising vanilla. Here, vanilla vines wind around a diversity of trees including cacao and cinnamon. Along the rows of trees and vines, bromeliads and orchids have attached themselves. Potted plants supplement the diversity in the garden/farm.
Guiselle emphasizes that this diversity lowers the need for pesticides and fertilizers. Cacao shells are chipped for mulch, fallen logs are used to create better soil, and many flowers attract pollinators.
On Villa Vanilla's website, the philosophy is further explained: "Sustainable agriculture seeks in principle to promote economic viability, environmental stewardship, and social responsibility…. Decisions concerning a sustainable agriculture should then enhance the environment and the farmer's economic situation and benefit the regional society."
Another business owner, Miguel of Cafe Los Volcanes, a coffee bean producer, also emphasized the biodiversity of plants on his finca. Besides that, he stressed throughout the tour that his coffee is carbon-neutral. He put both hands over his heart and said, as translated by my guide, "It is the right thing to do."
Examples of efforts to become carbon neutral seemed everywhere. Hotels had keys that automatically turned off lights. Even Christmas tree ornaments reminded us to "Recycle" and "Reuse."
Recycling stations were easily accessible, in airports, in shopping centers and in private homes. But Miguel's hands over his heart displayed, more than any other visible sign, the ethos of this country's efforts to reach carbon neutrality.
Costa Rica has also promised to have 100% clean energy by 2050. To develop transportation powered by renewable energy in this part of the world will be a challenge.
In our travels, we sometimes took 45 minutes to travel nine kilometers. Dirt roads hair-pinned precariously up and down mountains. As these roads are developed for more efficiency of travel, more access will be given to special places that are now home to some of the planet's rarest species.
Already Costa Rica feels the effects of a changing climate. Although the amount of precipitation remains the same, longer periods of dry spells cause drought in parts of the country.
Some climate models indicate that as the temperatures increase, the base of the cloud forests will be much higher, leaving a much smaller area of cloud forest. Those environmental shifts will affect crop yields as well as biodiversity.
Despite Costa Rica's goals, it will be changed by the climate emergency. We will all be changed. We, too, can aim to live a carbon-neutral life because "it is the right thing to do."
Susan Nugent is a Climate Reality Project leader from Gainesville.
"The Invading Sea" is the opinion arm of the Florida Climate Reporting Network, a collaborative of news organizations across the state focusing on the threats posed by the warming climate.