Here's an initiative from New Jersey that is tailor-made for Florida.
New Jersey is the first state in the country that could require builders to consider climate change and rising sea levels to win approval for new construction, according to The New York Times.
The Times characterizes the announcement this week by New Jersey Gov. Phillip Murphy as "the broadest, and most specific, attempt to leverage land-use rules to control where and what developers can build, and to limit the volume of emissions that are spewed into the air."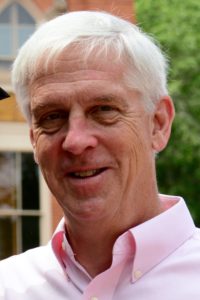 "This is not abstract for us," Gov. Murphy said. "This is real. The dangers are there."
What a fitting idea for Florida, where rising sea levels are a more immediate threat than in New Jersey, and construction in wetlands and coastlines booms on, unaffected by concern over climate change.
Now read past the headline and notice how the New Jersey narrative gets complicated.
"Phil Murphy might be forgetting that we still make the laws," said Jon Bramnick, the Republican minority leader of the New Jersey Legislature. Bramnick then trotted out the old battle cry: Governor Murphy's initiative would hurt business growth.
Floridians are familiar with the fate of initiatives that are said to hurt business growth. Our Legislature kills them, if they even make it that far.
Real estate is big business in Florida, in fact, the biggest, noted Florida Trend Executive Editor Mark Howard in a recent editorial. The sale, rental and leasing of real estate is the top industry in Florida, earning $173 billion a year, Howard writes, and construction adds another $55 billion.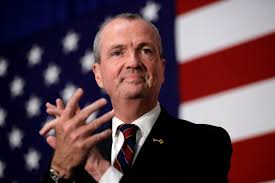 If you pay attention to how local land use decisions are made in Florida from Pensacola to Key West, you know the sway that the real estate industry exercises over our elected officials.
That's not to say that restrictions on development in locations threatened by sea-level rise are impossible in Florida. Local governments along our coast are exploring construction limitations on land threatened by climate change. Still, steps to limit coastal development will face a stiff challenge from entrenched business interests, especially on a statewide basis.
There are encouraging signs that attitudes are changing in Florida. People are getting engaged as the climate heats up and sea-level rise accelerates. We now have state government officials starting to question the former holy grail of unfettered land development – unthinkable under former Gov. Rick Scott.
As Julia Nesheiwat, Florida's chief resiliency officer, recently put it in a Tampa speech, it's time to "ask ourselves really difficult questions about whether our current model of growth is indeed sustainable."
Indeed, a new battle cry for our time.
John Burr has more than 30 years experience as an editor and reporter in Northeast Florida, and is a member of the Jacksonville chapter of the Citizens' Climate Lobby. 
"The Invading Sea" is the opinion arm of the Florida Climate Reporting Network, a collaborative of news organizations across the state focusing on the threats posed by the warming climate.