Here's progress for you: Wall Street is suddenly turning against fossil fuels.
A recently leaked report from investment bank titan JP Morgan states "although precise predictions are not possible, it is clear that the Earth is on an unsustainable trajectory. Something will have to change at some point if the human race is going to survive."
The culprit, according to the JP Morgan study, as reported in The Guardian, is clearly the burning of fossil fuels – oil, gas and coal – that produce the greenhouse gases that are warming the planet.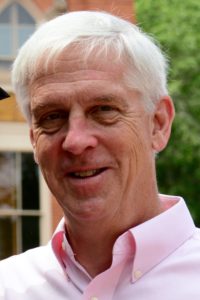 JP Morgan's study follows January's announcement by BlackRock, the world's largest investment fund manager, that it will begin to divest its massive investments in oil companies such as Exxon Mobil, BP and Shell and look toward renewable energy.
"In the near future – and sooner than most anticipate – there will be a significant reallocation of capital," wrote BlackRock chief Larry Fink in a letter to investors.
And just this week, The New York Times reported that the Canadian government is pulling its support for the controversial expansion of oil sands mining in Alberta because, among other reasons, investors are skeptical over the profitability of the oil extraction project.
"The financial sector plays a central role in shaping our energy future so it's significant that JP Morgan Chase – the largest investor in fossil fuels – has come to terms with the growing economic risk of an increasingly warming planet," wrote Susan Glickman, Florida Director for the Southern Alliance for Clean Energy. "Climate science is telling financiers that carbon intensive industries are dicey long-term investments."
Just as the massive decline in coal burning in U.S. power plants was brought about by economic factors, the market is also starting to work against continued growth in oil and natural gas.
"Yes, this is exactly what should be happening now," University of Miami professor Harold Wanless wrote in an email to The Invading Sea.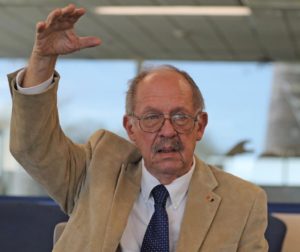 "It would have been better if we had done this 30 years ago, but the economics were not really there then.  Now it is affordable, even cheaper, to switch to wind, solar, hydropower, geothermal and cautiously nuclear."
There have been head fakes in the past – times when it seemed that alternative energies were on the cusp of mass acceptance. Could this just be another spike in interest, to be followed by continued growth in fossil fuel extraction and burning?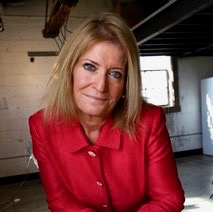 Glickman doesn't think so. She notes that huge investment firms like JP Morgan don't change business strategies quickly; that the breakthroughs in low-cost solar and wind power are real and attracting sizeable investments; and ongoing improvements in and acceptance of electric cars and trucks cannot be turned back.
"The question is, can we move society quickly enough to cut back on burning fossil fuels, and hold the sea-level rise to two or three feet and adapt," she said. "Otherwise, we're in trouble."
John Burr has more than 30 years experience as an editor and reporter in Northeast Florida, and is a member of the Jacksonville chapter of the Citizens' Climate Lobby. 
"The Invading Sea" is the opinion arm of the Florida Climate Reporting Network, a collaborative of news organizations across the state focusing on the threats posed by the warming climate.