When you think of electric cars, chances are one name comes to mind: Tesla.
But not for long.
Ford, Volkswagen, BMW, Toyota, in fact all the major car makers, have recently announced a blizzard of electric car offerings that will be in showrooms starting late this year, and continuing into the next decade.
Last week, General Motors went all in, with CEO Mary Barra pledging 20 new electric models by 2023, starting off with an improved Chevrolet Bolt later this year, and including an all-electric Hummer truck and a Cadillac SUV in 2022. Barra says the carmaker plans to be selling more than 1 million electric vehicles a year around the world by 2025.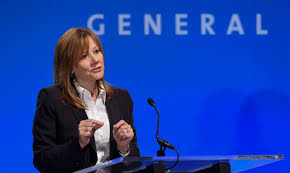 "We want to get as many EVs on the road as possible," Barra told a gathering of GM executives this month, according to The New York Times. "We believe climate change is real, and we have the ability and responsibility to create a cleaner, healthier planet."
Replacing gas and diesel cars and trucks with electric vehicles, called EVs in the trade, is a key to reducing fossil fuel emissions that are heating the earth's climate. Gasoline and other fossil fuels burned to power our cars, trucks, ships, trains, and planes are the largest source of CO2 pollution, according to the U.S. Environmental Protection Agency.
In the U.S., Florida has the fourth highest number of EVs on the road at about 38,000 cars, according to Drive Electric Florida, a private group of industry professionals formed to promote EVs.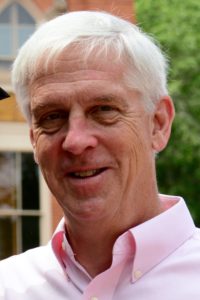 That's a high number, given that state leaders have been "very skittish" to offer incentives, either to buyers of EVs or in constructing electric charging stations, as other state have done, said Matthew Alford, executive director Drive Electric Florida.
Alford is encouraged by the expected passage this week of legislation that requires the development by July 2021 of a Florida master plan to develop EV charging stations along state roads.
Most importantly, according to Alford, legislators are reaching out to stakeholders – car makers, electric utilities, academics and others – to make recommendations for the study, and for future legislation.
"That's an indication of how seriously lawmakers are taking this," Alford said. "I think they are truly making an honest effort to get a handle on the best ways to move forward."
Deciding how Florida should invest to promote electric vehicle use is complicated when considering a fast-developing technology that can make seemingly good ideas quickly obsolete.
For example, in 20 years plugging your car into a charging station and waiting 30 minutes will seem antiquated, Alford said. With technology being developed now, it's possible that your electric car will be recharged as you drive using wireless sensors built into the highway.
And then there is the impact on the state's electric utilities to consider, with some saying that a mass switchover to EVs will create a surge in electricity consumption, similar to the mass adoption of air conditioning in the last century.
And like air conditioning, electric cars will become a fixture of life, and sooner rather than later.
Three big trends are making this possible: the electric batteries inside the cars are rapidly improving, extending driving ranges between charges to 300 miles and up; the cost of electric cars is falling ­– indeed, G.M. officials say many of their EV models will be priced competitively with current models fueled by gasoline.
And finally, there is the prospect of autonomous vehicles, which will be powered by electricity.  Technology titans Google, Amazon, Apple and others are spending lavishly on research to dominate here, along with car makers and microprocessor manufacturers.
John Burr has more than 30 years experience as an editor and reporter in Northeast Florida, and is a member of the Jacksonville chapter of the Citizens' Climate Lobby. 
"The Invading Sea" is the opinion arm of the Florida Climate Reporting Network, a collaborative of news organizations across the state focusing on the threats posed by the warming climate.