In Florida we have a habit of cheering half measures and Johnny-come-lately actions from our public leaders.
To wit: The Florida Legislature last week passed the first bill in a decade that acknowledges climate change – this in a state widely known as extraordinarily vulnerable to our altered climate.
The bill will require that the design of new coastal buildings paid for by the state take sea-level rise into account. The bill's sponsor, Democratic Sen. Jose Javier Rodriguez, from Miami, acknowledged to The Miami Herald, that the bill was just one step along the long road to what Florida needs to do.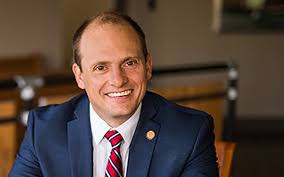 "Inaction for 30 years and hostility (to climate change) for the last decade means, frankly, anything more than sitting on your hands is an improvement," Rodríguez said. "The bar is so incredibly low. Just speaking about climate is an improvement, and that cannot be the bar that we use."
Yes, the bar is so incredibly low. Florida is, need you be reminded, where the last Governor, Rick Scott, actively shut down any public action on global warming, resulting in "the lost decade." That's a term used to describe our state government's head-in-the-sand approach to its greatest long-term threat.
Gov. Ron DeSantis is more attuned to environmental issues than Scott (again, a low bar), and that won him support early in his term on environmental and climate issues. But we need far more than what we are getting from our state leaders.
The Clean Waterways Act that passed last week – an issue that DeSantis made a centerpiece of his 2018 campaign for office – was applauded by its legislative sponsors.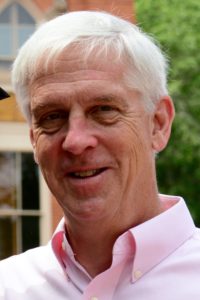 "This is the most important thing we've done for water in this state in 10 years," said Sen. Ben Albritton, R-Wauchula, a sponsor of the legislation.
That is probably true, but environmental legislation was largely dead on arrival in Tallahassee during the last decade.
Ryan Smart, the Executive Director of the Florida Springs Council, shared a withering assessment of the bill, and other environmental organizations were similarly critical.
The legislation "does nothing to protect Florida's springs, delays reaching water quality goals for decades, gives a free pass to many of Florida's largest polluters, and prohibits local governments from trying to do better," Smart told The Invading Sea. "Make no mistake, a yes vote on SB 712 is a vote for more pollution, not clean water."
And so it goes across Florida. In Jacksonville, city leaders signal that they are finally ready to hire a chief resiliency officer in October – a long overdue decision from the last major city in Florida to make such a hire. Then the leader of a Special Resiliency Committee, Councilman Matt Carlucci, waived aside any discussion of halting a $484 million dredging project in the St. Johns River that makes the city more vulnerable to flooding. People need the jobs that a deeper river will bring, he says.
When will the half measures end? Like it or not, the decisions made and ignored on climate change in Florida and across the United States are essentially political.
Speaking of the Florida water quality bill, Jen Lomberk of the Matanzas Riverkeeper said, "unless our elected officials are willing to stand up to polluters, we can expect to watch our waterways continue to decline."
That's true, and the statement extends to climate issues.  But it lets voters off the hook.
Unless Florida voters stop electing politicians who give lip service at best, and hostility at worst, to the need to protect our state from rising oceans and ever-hotter summers, we will leave our towns and cities in far worse shape than we were given them.
John Burr has more than 30 years experience as an editor and reporter in Northeast Florida, and is a member of the Jacksonville chapter of the Citizens' Climate Lobby. 
"The Invading Sea" is the opinion arm of the Florida Climate Reporting Network, a collaborative of news organizations across the state focusing on the threats posed by the warming climate.