By Jenny Staletovich, WLRN Media
This story was updated to reflect water restrictions issued on April 10.

As a drought across South Florida deepens following a record-dry March, Lake Okeechobee teeters on the edge of a water shortage, canals shrink and withering marshes risk losing peat that took centuries to build.
On Friday, a day after warning that conditions could set the stage for a worrisome summer – including seagrass die-offs – water managers ordered South Florida to cut its water use.
Now guidelines call for limiting lawn watering to between 7 p.m. and 7 a.m. twice a week. No more than an inch of water should be applied to lawns each week, the order said. The decision comes after a major canal, the L-31 that runs between Miami and Everglades marshes, fell three-quarters of a foot in a week.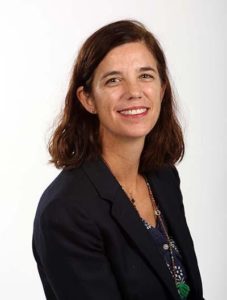 "We will be watching what's going on here, and waiting for the rain," South Florida Water Management water resources chief Lawrence Glenn said during a video conference meeting of the governing board.
The news prompted some to call for better coordination among users, and early water restrictions.
"Prior to hurricanes, you have public conversations with counties," Lake Worth Drainage District Executive Director Tommy Strowd said. "This is obviously not a hurricane, but it's a water management event that can have serious consequences."
Environmentalists, who saw Lake Okeechobee releases down the Caloosahatchee cut this month, complained restrictions are not being parcelled out equally.
"It's not quite shared adversity," said Everglades Foundation Vice President Tom Van Lent, noting that only about a fifth of water released from the lake was used to maintain treatment areas while the rest went to agricultural irrigation. "We're nowhere close to shared adversity."
Following a record hot winter, rainfall in March hit its lowest amount in 89 years. That dropped water levels in Lake Okeechobee to 11.6 feet, less than a foot above levels that trigger water restrictions. Meanwhile, vast water conservation areas that recharge groundwater — which supplies 96 percent of South Florida's public drinking water — are drying out, said chief engineer John Mitnik.
Broward now has too little to feed canals, while Miami-Dade and Palm Beach counties sit just above thresholds. Maintaining higher canal levels helps keep saltwater intrusion from creeping inland and contaminating drinking water supplies. Groundwater monitoring by the U.S. Geological Survey shows the lowest levels inland, Mitnik said, which indicates so far coastal groundwater remains high enough to fend off saltwater intrusion.
The marshes also risk losing valuable peat that clean water. In Broward, Glenn said marshes slope downward, from an elevation of 14 feet at the north end to eight feet at the southern border. When water levels drop below 10 feet, only a fraction of the marsh — about 6,400 acres out of 102,000 acres — remains wet, leaving the rest vulnerable to slow-moving peat collapse or fast-moving muck fires.
Lack of water at the top of the 16-county system makes conditions more precarious at the bottom end, which also received less rainfall, they said.
In Florida Bay, rainfall has so far tracked levels that preceded a massive seagrass die-off in 2016 that wiped out more than 60-square miles of meadows. More freshwater flowed into Everglades National Park and down creeks to Biscayne Bay this year than in 2016 following the completion of a second bridge along the Tamiami Trail, Glenn said.
That could be enough to keep the bay from getting too salty, he said, but that water is now no longer available.
"The Invading Sea" is the opinion arm of the Florida Climate Reporting Network, a collaborative of news organizations across the state focusing on the threats posed by the warming climate.