By Dr. Stephen Davis, Everglades Foundation
South Florida experienced record dry conditions during March, with only a quarter of an inch of rainfall across the entire 16-county region of the South Florida Water Management District.
Combined with the driest September on record in 2019, South Florida has been in a rainfall deficit for the past seven months.
The original Everglades ecosystem, due to its massive size and connection with Lake Okeechobee, was better equipped to deal with drought conditions. But the current Everglades, 50 percent of its original size and disconnected from Lake Okeechobee, is not.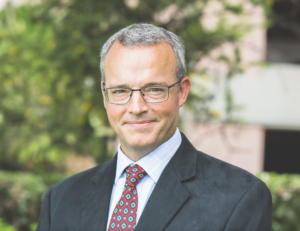 At present, all areas of the Everglades are experiencing very low water levels. In fact, areas such as Northeast Shark River Slough of Everglades National Park and much of Water Conservation Area 3A north of Alligator Alley are dry, creating high fire risk conditions.
Since November 2019, there has been very little or no flow of water across Tamiami Trail into Everglades National Park—a World Heritage Site, a Wetland of International Importance, and an International Biosphere Reserve.
Dry marsh in the Everglades represents lost habitat for aquatic animals, such as fish, crayfish, alligators, and wading birds. It has much greater consequences for peat soils that are the foundation of the Everglades ecosystem and support the different habitats (sawgrass marsh, sloughs, tree islands) we see on its surface.
As these organic muck soils dry, they decompose and release carbon dioxide — a greenhouse gas — into the atmosphere. These decomposing soils also become a source of water pollution, as the nitrogen and phosphorus that slowly accumulated in these soils over centuries are now being released all at once.
In the coastal Everglades, the lack of freshwater flow allows saltwater from the ocean to penetrate farther inland. Emerging science has shown that the combination of saltwater intrusion and marsh dry-down transforms these productive Everglades habitats into "collapsed" marsh, which is equivalent to land loss.
At the southernmost terminus of the Everglades, in Florida Bay, where the River of Grass is supposed to meet the ocean, the lack of freshwater flow has increased salinity levels substantially. Over the past month, salinity levels have been hovering between 40 and 50 parts per thousand. For perspective, the salinity of ocean water is 35 parts per thousand, making Florida Bay saltier than the ocean right now.
These hyper-salinity conditions can be harmful to estuarine seagrasses, crabs, shrimp, even juvenile crocodiles, and they are similar to what they were at this time of year prior to the massive seagrass die-off that occurred in August 2015.
Groundwater levels in areas that are normally recharged by the Everglades are also low. Water managers declared April "Water Conservation Month" and are paying close attention to Broward, Miami-Dade, Collier and Lee counties, ready to impose water restrictions if levels continue to drop.
Our water management system can handle a dry month, like last September when the rainy season abruptly ended a month early. But two record dry months within a year is simply too much, and as a result, we are facing serious water supply problems.
While there is nothing we can do at this point but wait for the rainy season to start, situations like this provide an excellent opportunity to reflect on our outdated water management system and why Everglades restoration is so important to our environment, our water supply, and our way of life.
In particular, the current drought highlights the need for restoration projects that focus on water storage and build environmental resilience. Instead of dumping excess water when it is wet, we can fill the Everglades Reservoir—an authorized project to be built south of Lake Okeechobee—so we can have that supply of water available for times like these, when we and the environment need it most.
Dr. Stephen Davis is Senior Ecologist and Communications Director at The Everglades Foundation.
"The Invading Sea" is the opinion arm of the Florida Climate Reporting Network, a collaborative of news organizations across the state focusing on the threats posed by the warming climate.