By Aria McKenna, The CLEO Institute
As countries have responded to the pandemic by shuttering factories, reducing air travel and encouraging telecommuting, we've seen a dramatic impact both from outer space and down below.
Skies have begun to clear, the waters in the canals of Venice have become transparent, and polluting carbon emissions are going down. At least 77,000 lives in China have been saved from toxic pollution, according to Marshall Burke, an associate professor at Stanford University.
People around the planet are seeing what is possible when governments work together to respond to a global crisis. People have actually been listening to scientists. We have had to rethink how we do everything.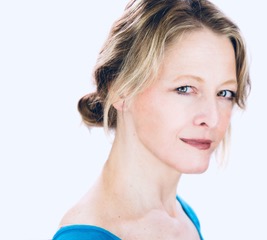 Many people around the world are concerned about their loved ones. They are thinking about how their actions affect their neighbors, parents, grandparents, children, and even strangers.
With the coronavirus crisis, governments are finally making dramatic, systemic changes in response to science. They are mobilizing to save lives. But why is it that many have been so reticent to take such dramatic actions when it comes to fighting the climate crisis?
Eleven thousand scientists have signed a Declaration of Climate Emergency. Also, we know that many of the pollutants reduced by government lockdowns have taken the lives of approximately 8 million people every year.
This number does not include the lives lost from the increase in fires, hurricanes and floods as a result of a warming planet. We are in an extinction crisis, with species added to the list every day.
The death of coral reefs, rising ocean acidification and a 7,000-mile-long dead zone in the Gulf of Mexico shows the urgent need for a significant response to this environmental breakdown. We need dramatic changes in the ways we do business even though many political and business leaders insist that's impossible.
The environmental threats are urgent. In Florida, coastal cities face costly chronic flooding that will cost billions of dollars in damage. In South Florida, the tides flood the streets on sunny days.
Of course, while there have been some benefits to the response to coronavirus, there has been massive economic disruption. Millions of families are feeling financially threatened.
However, if we don't act dramatically enough to protect our climate, we can expect to lose $360 billion a year, by some estimates. In fact, transitioning to clean non-polluting energy sources and building a resilient infrastructure is an opportunity for economic growth.
So again, why is it that many politicians have failed to respond to the urgency of the environmental crisis?
Last year, The United Nations Intergovernmental Panel on Climate Change (IPCC) reported that we only have 11 years left to make massive systemic changes before the planet will begin to experience massive ecosystem failure.
Recent events indicate that the timeline is shorter. Fires in Brazil, Australia and California have begun to show us how warming begets more warming. Excess heat and drought make these fires more frequent and severe.
This warming also melts permafrost in the Arctic which releases methane, one of the most potent heat-trapping gases of them all. These events are proof that pandemic-level action is needed to avoid the considerable damage posed by the climate crisis.
In fact, scientists have been telling us for decades that our warming planet will not only create droughts, floods, fires, extreme weather, food shortages, security threats, and starvation, but it will also lead to more disease and pandemics. The coronavirus is giving us a glimpse of what that could look like.
The solutions exist, we just need the collective resolve to demand change. The pandemic is teaching us that we have the power to change. It also has taught us that ignoring the science will make the consequences and our response worse.
Just as we have been able to "come together" through "social distancing," we all must come together as a nation to protect the planet that sustains us. Let's demand that our local, state and federal governments protect it.
Aria McKenna, a native Floridian, has been inspired throughout her career as an actress, storyteller, producer and director to inspire greater action on climate. She is currently an Associate Programs Manager at The CLEO Institute in Orlando, Florida.
 "The Invading Sea" is the opinion arm of the Florida Climate Reporting Network, a collaborative of news organizations across the state focusing on the threats posed by the warming climate.