By Jenna Stevens and Darren Soto
From our wetlands to our springs to our incredible River of Grass, access to pristine waterways is an integral part of the Florida way of life. While these places make the Sunshine State such a special place to live, clean water is essential to protecting both these resources and the health of our communities.
For the nearly five decades the law has been in existence, Americans have counted on the Clean Water Act to move us toward a future where we can safely swim in, fish in and drink from our water resources.  Since enactment, the number of waters that meet clean water goals nationwide has doubled.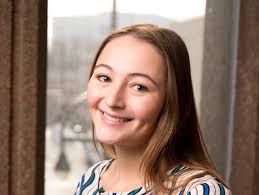 In Florida, the law has helped with the restoration of the St. John's River, and by protecting the Suwannee River, it directly benefits our drinking water, public health, recreation and wildlife.
Unfortunately, the Trump administration has set its sights on rolling back the critical protections in this law, our nation's strongest safeguard of clean water. It is disappointing that while we are working to protect Americans amidst a public health crisis, our own administration is undermining a safeguard for one of our most essential resources.
Over the last three years, the Environmental Protection Agency (EPA) has repealed, diluted or otherwise weakened many crucial parts of the Clean Water Act — often at the behest of big polluters and in opposition to science and the public interest.
Most recently, EPA Administrator Andrew Wheeler repealed the 2015 Clean Water Rule and introduced a far weaker replacement, which some call the "Dirty Water Rule." This disastrous rollback removes protections for nearly half of our nation's flood-absorbing wetlands and puts Florida's drinking water at risk.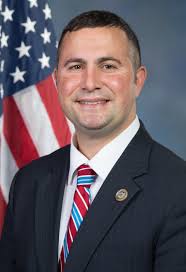 As if weakening safeguards to our water resources wasn't bad enough, the EPA has taken action that makes it easier for polluters to dump toxic chemicals in our water, makes it harder for states to protect their own resources and slashes funding for crucial clean water programs. The agency is undermining bedrock clean water protections and leaving our waterways in danger.
But all hope is not lost. Congress has the authority to block these attacks on America's clean water. Last month, Reps. Debbie Dingell and Chris Pappas filed a resolution calling on the EPA to maintain and strengthen the Clean Water Act and end ongoing Trump administration efforts to undermine it.
For Floridians, this is a make or break moment for our key environmental protections. From sewage spills to harmful algal outbreaks, we're already all too familiar with the impacts of pollution on our waterways.
Not to mention, we know that impaired waterways and degraded wetlands means canceled hotel reservations, unsold waterfront homes, flooded streets and sick citizens. Clean water affects everyone, no matter your party affiliation, and we know we can't go backwards.
Among the 80 congressional cosponsors to the clean water resolution are seven members of the Florida congressional delegation including one of the authors. As a state so dependent on clean waterways, we need to ensure that the entirety of the delegation is united in the fight for clean water.
Jenna Stevens is the state director for Environment Florida. Darren Soto, a Democrat, represents Florida's 9th District in the U.S. House.
"The Invading Sea" is the opinion arm of the Florida Climate Reporting Network, a collaborative of news organizations across the state focusing on the threats posed by the warming climate.