By Scott Maxwell, Orlando Sentinel columnist
I wanted to talk about something that hasn't received much attention since the pandemic began — the environment.
A month ago, when most of us were watching virus counts climb, Florida's Sierra Club released its annual scorecard showing which legislators care the most and the least about the environment.
Unfortunately, there were more of the latter than the former … which probably helps explain why we have so many environmental problems in this state.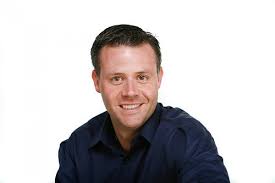 And also why we keep spending so many tax dollars cleaning up land and lakes that we should've protected in the first place.
Lawmakers who earned high marks from the club, which has 240,000 members, voted against bills that tried to make it harder for counties to manage sprawling growth or protect their own natural resources.
Perhaps not surprisingly, more Democrats displayed green credentials than Republicans. But not all Democrats earned high marks from the club. (Orlando Sen. Linda Stewart, for instance, earned more thumbs-down than up.)
But for voters keeping score, the Central Florida lawmakers who earned top marks included Democrats Anna Eskamani, Carlos Guillermo-Smith, Joy Goff-Marcil and Geraldine Thompson.
The local Republicans who voted against every single environmental issue the Sierra Club graded included Dennis Baxley, Randy Fine, Mike LaRosa, Scott Plakon, Rene Plasencia, Anthony Sabatini, David Simmons, David Smith, Kelli Stargel and Jennifer Sullivan.
You can read the full report card at sierraclub.org/florida.
Scott Maxwell is the Sentinel's "Taking Names" columnist. He's fascinated by people and politics — and likes giving readers information they won't get elsewhere. Scott came to the Sentinel in 1998 and has penned a column since 2002. He's a married father of two and graduate of UNC-Chapel Hill who likes travel, exercise and trashy scary movies.
"The Invading Sea" is the opinion arm of the Florida Climate Reporting Network, a collaborative of news organizations across the state focusing on the threats posed by the warming climate.