By Salome Garcia and Katie Chiles Ottenweller
Hurricane season has arrived and already Mother Nature has given us plenty to think about in America's most hurricane-prone state. Florida is also home to the highest percentage of both senior citizens and households that depend on electricity to power medical devices like oxygen tanks.
Floridians know, all too well, the close relationship between hurricane season and electric power. Every time a storm approaches, we cast a wary eye toward power lines, transformers, and any other piece of hardware that holds the future of our cell phone charger, our freezer, and our medical devices in their hands.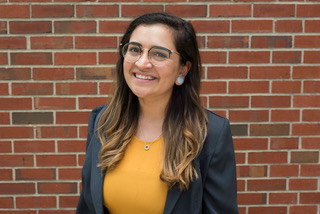 This is especially so in communities that went weeks, or even months, without a reliable power supply after Hurricane Michael in the Panhandle in 2018, Hurricane Irma up the entire Florida peninsula in 2017, and Hurricane Matthew in Northeast Florida in 2016.
Florida government and the state's electric utilities are scrambling to prepare for a major hurricane in the middle of a pandemic. The state is talking about using hotel rooms as public shelters, and electric utilities are proposing more than $10 billion in grid hardening investments over the next decade that could shorten the time customers are without power.
But in the words of Eric Silagy, the CEO of Florida's largest utility, there's no such thing as a hurricane-proof electric system. Even with all this investment, it's clear that major storms will continue to knock out parts of the grid, again and again.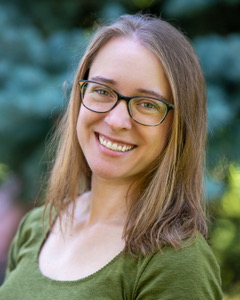 For some reason, no one is talking about the most obvious solution to helping Floridians, especially the most vulnerable ones, keep the lights on. The technology is here – solar power paired with battery storage can already be installed at residences, nursing homes, fire stations, 911 centers, and emergency shelters.
Our emergency responders and our vulnerable residents have enough to focus on, they shouldn't have to worry about storm outages. Through wider use of solar – a seemingly obvious choice in the Sunshine State – every resident could have a place where he or she can charge a cell phone, stay cool, or keep an oxygen tank running.
These technologies are proven to work. Over 100 schools in Florida that are used for public shelters during hurricanes already have backup power systems using solar and battery technologies.
Utilities in other states are helping customers create microgrids and add solar-storage systems. They are designing new policies that capture the cost savings of clean energy and use customer-sited power to make the grid more resilient for everyone.
Here in Florida, Gov. Ron DeSantis should appoint a new Chief Resilience Officer to replace the one who left for a federal post in February. The new CRO should lead the state in creating an energy resilience plan that puts vulnerable communities and first responders front and center.
Florida is behind where it should be in mobilizing solar storage. But the start of another hurricane season provides a stark reminder of just what is at stake. It's time for innovative solutions that can bring these technologies to scale and get "boots on the roofs" across Florida to help make our communities safer, cleaner and more resilient.
Salome Garcia serves as the Policy and Campaigns Manager for The CLEO Institute and Katie Chiles Ottenweller serves as the Southeast Director of Vote Solar.
"The Invading Sea" is the opinion arm of the Florida Climate Reporting Network, a collaborative of news organizations across the state focusing on the threats posed by the warming climate.