By Rebeca Sosa, Miami-Dade County Commission
Mother Nature has alerted us to a crisis in Biscayne Bay, and we are listening.
While the alarming images of countless dead fish washing ashore dominated the news, the ecological emergency happening below the surface — such as seagrass die-offs, changes in biotic communities and diminishing water quality — is equally concerning.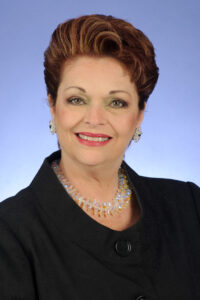 Biscayne Bay is at a tipping point and it is in trouble. This was the Biscayne Bay Task Force's finding. The Task Force is an advisory panel of experts whose creation I sponsored in 2019. Coinciding with the recent fish kill, the Task Force released its report, which included 62 recommendations to the Miami-Dade County Commission.
The volunteer members of the Task Force are dedicated. They immersed themselves in tackling the myriad issues affecting Biscayne Bay, for which I am filled with gratitude.
Moving forward, Miami-Dade County is ready to act to restore the bay's ecology, but we need all hands on deck.
Armed with the Task Force's recommendations, county commissioners Mondayunanimously supported my resolution creating the position of Chief Bay Officer — doctor of the bay — who will be focused solely on all matters concerning the bay's health and preservation. These include water quality issues, policies and appropriations.
However, as indicated by the Task Force, returning a healthy ecology to Biscayne Bay requires a more significant commitment and coordination to improve water quality, replace failing infrastructure and restore watershed habitat.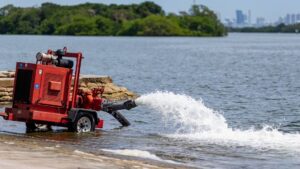 While some efforts will require federal and state support to implement — such as reducing pollutant loads by converting 108,000 properties in Miami-Dade County from septic to sewer infrastructure — others can be implemented locally and must be started now.
Restoring and protecting Biscayne Bay's 428 square miles from further deterioration demands the serious commitment of partners at all levels of government — including coastal and inland municipalities and the South Florida Water Management District — and the immediate action of every Miami-Dade County resident.
We must give our urgent attention to the Task Force's recommendations to update the stormwater design criteria, improve stormwater treatment technologies and explore stormwater filtering systems.
In fact, on Monday, the County Commission unanimously approved my resolution directing the mayor to provide an implementation plan for immediate action on these and other recommendations. Expedited implementation of the Task Force's recommendations is now Miami-Dade County policy.
The threats from sea-level rise and the health of Biscayne Bay will continue to be my legislative priority. Each of us has a role in protecting our beloved bay from the nutrients and marine debris poisoning its ecology. Properly disposing of trash, litter, pet waste and yard clippings — along with volunteering in bay clean-ups — are measures that every citizen can start today. We must all do our part to protect our groundwater and reduce contaminants in the freshwater that mixes with Biscayne Bay and is vital to its ecological health.
Our community has demonstrated remarkable resiliency in emergencies and never has hesitated to band together for the greater good. It's time to join forces again. Each of us who loves this paradise and who shares a deep sense of civic pride can help restore the majestic beauty of our bay for generations to come.
Rebeca Sosa is vice chairwoman of the Miami-Dade County Commission.
"The Invading Sea" is the opinion arm of the Florida Climate Reporting Network, a collaborative of news organizations across the state focusing on the threats posed by the warming climate.