By Joseph Bonasia, Florida Rights of Nature Network
There ought to be a law.
This is the case in two Southwest Florida counties where an ecological jewel, Corkscrew Sanctuary Swamp, as well the public's water supply, needs protection. Experts say both will be harmed by a new mining operation on what once was farmland.
In 1990, Lee County, just north of Collier County and the sanctuary, established the 83,000-acre Density Reduction Groundwater Resource area to protect water sources. In 2010, after a two-year, $1.5 million study, it created Map 14. It identifies the locations within the area where mining would be permitted, and it required that a need for new mines be proven.
In 2019, Lee County Board of Commissioners eliminated the map and changed requirements. That decision is still making front page news.
"I don't know what can be more important to this community right now than an abundant, clean, safe, dependable water supply," a local ecologist declared, as reported in a recent Fort Myers News-Press article.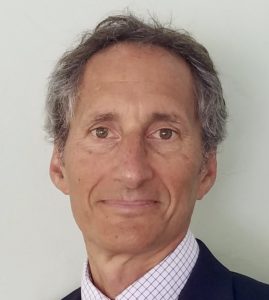 "How do you justify putting in a highly industrial land use with being compatible with a groundwater recharge area? How did this happen?" asked a geologist. "It makes no sense."
"Destroying 214 acres of wetlands, which is what this mine would do, would have long-term repercussions," said a professor who has studied wetlands for 40 years. "There's got to be somebody who says it's insane to do a mining project there."
Many citizens said as much during packed hearings before the commission.
Additionally, because they saw it as a threat to their business, the owners of an adjacent farm pursued, to no avail, legal remedies to prevent the mining.
Now, with civic and legal recourses exhausted, experts say Corkscrew Swamp Sanctuary and residents in both counties will likely suffer the consequences of this Lee County decision.
A Rights of Nature law such as the one 89% of voters in Orange County approved in November would change this. It grants legally recognized rights to all waterways within county borders "to exist, flow, be free of pollution and to maintain a healthy ecosystem."
It grants citizens the right to clean water, and it grants to the county, to municipalities within the county, and to all county citizens the legal standing to defend these rights in court.
If Lee or Collier counties had a Rights of Nature law, it would, like a holstered weapon, first serve as a formidable deterrence.
Pittsburgh is an example. In 2010, concerned about the threat of fracking, it passed a Rights of Nature law to provide citizens and the natural environment adequate protection. The law was never contested and to this day there is no fracking within city limits even as fracking wells and compressor stations crowd it boundaries.
If either county already had a Rights of Nature law, both the mining outfit and Lee County Commissioners would have thought twice before pursuing a venture that violated the right of wetland ecosystems to healthy existence and the right of citizens to ample, healthy waters.
If the mining corporation and Lee County nevertheless chose to develop this property, National Audubon, which owns Corkscrew, the adjacent farm owner, Collier County, any municipality in the county,  and any Lee or Collier County citizen would have the standing to take the corporation and Lee County to court to protect their rights and nature's rights.
Rights of nature laws are a new tool that levels the legal playing field that now leans away from the interests of citizens and nature.
Regulatory protections are often inadequate and vulnerable to change, as in this case where Lee County simply changed the rules and opened the door to unsound development.
Rights, on the other hand, are foundational. They offer the highest and most durable level of legal protection.
There ought to be a law? There is law, and Orange County isn't the only jurisdiction in Florida that needs it.
Joseph Bonasia is the Southwest Florida Regional Director of the Florida Rights of Nature Network, Inc.
"The Invading Sea" is the opinion arm of the Florida Climate Reporting Network, a collaborative of news organizations across the state focusing on the threats posed by the warming climate.