By Broward County Commissioner Beam Furr, Dr. Jennifer Jurado, Chief Resilience Officer of Broward County, Dan Lindblade, President and CEO of the Greater Fort Lauderdale Chamber of Commerce. They are the co-chairs of Six Pillars Broward Resiliency.
Only a few inches of water stand between preserving South Florida for generations to come – or a total failure of the water management systems that keeps our region above water.
Given these stakes, it is imperative that we move heaven and earth – and Congress – to rebuild our water infrastructure and protect us from the threat of sea-level rise and climate change. Unfortunately, we are not being equipped with the full toolbox to find the best solutions. That is why it is so critical that the U.S. Army Corps of Engineers fully fund the Central and Southern Florida Flood Resiliency Study.
The Central and Southern Florida Project was approved by the United States Congress back in 1948. This project was designed to manage the water in South Florida and spoke specifically to "addressing flooding and droughts."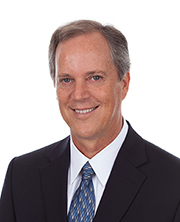 Since that approval, this project has been foundational in the growth, development, and delivery of flood protection across our region. Today this project includes an extensive network of canals, gates, and water control structures that serve as the backbone of our shared water management system, one that has kept us safe and allowed our region to boom economically.
It is not an understatement to say that without the Central and Southern Florida Project we would not have seen any of the growth and innovation that defines our region today. However, the project also happened to be approved the same month that the first color newsreel was shown to American audiences.
Though there have been small updates over the years, these pale relative to the pressures on the system today, and it is time for a major investment in a new study to help us prepare our water infrastructure for a new century of challenges.
That is where the Central and Southern Florida Flood Resiliency Study comes in. This study would be a big step forward for Broward County and all of southeast Florida because it would point out exactly how we need to improve our water management infrastructure, where our weaknesses are, and what specifically needs to be done to correct these issues.
Many of these improvements must be led by state and federal partners, while we work to achieve local alignment. Specifically, the Resiliency Study would assess the full extent of our water management infrastructure and incorporate the potential effects of sea-level rise into the design of an improved flood control system – at all levels.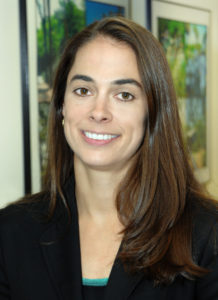 Most residents do not understand fully how close to disaster we could be. Already, there are flood control gates on our canals that cannot operate during king tides without allowing reverse flooding of inland neighborhoods with seawater.
Studies indicate that a total of 18 of these gates can accommodate less than six inches of additional sea-level rise before exceeding design standards. This means no ability to release flood waters when it rains.
Effects cascade, with rising waters contributing to sewer overflows, water coming into homes and businesses, an inability to use our roads, and more.
We can prevent that. The Central and Southern Florida Flood Resiliency Study will give us the information we need to prevent disaster and make our region stronger than ever.
Absent this study, our own investments will be rendered futile. Everything we build and design across our region counts on the operation of this regional network. Without this Resiliency Study, how can we make wise investments in our water management infrastructure? What are the consequences?
With the degree of sea-level rise, and with more extreme weather events due to climate change, we face potential devastation. Our lives and our homes are in immediate danger in the next decade if we do not have the tools to rebuild our infrastructure.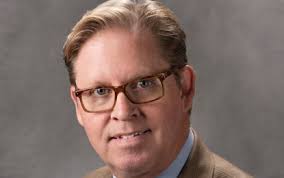 In addition, the Southeast Florida Business Case for Resilience clearly shows that failure to make these investments will cost our region billions and billions of dollars, due to loss of businesses and rising flood insurance rates. Every lawmaker in South Florida should be asking why this study has not been funded – and using their platform to ensure that the U.S. Army Corps of Engineers fully funds and supports it.
We have built a beautiful South Florida, and our piece of paradise should be preserved. Right now, we stand on the precipice of further triumph – or great consequences. The Army Corps of Engineers should fully fund the Central and Southern Florida Flood Resiliency Study now, so that we do not pay the price later.
"The Invading Sea" is the opinion arm of the Florida Climate Reporting Network, a collaborative of news organizations across the state focusing on the threats posed by the warming climate.