The Orlando Sentinel Editorial Board
Just five months ago, some of Florida's water management districts were barely hanging on, their governing boards so decimated that a couple of them couldn't muster a quorum.
We're happy to report that all five districts now have enough board members to hold meetings and take votes.
Gov. Ron DeSantis went on an appointment tear toward the end of 2020, naming more than a dozen people to positions that wield enormous influence over how Florida protects and uses its water resources.
That's the good news.
The bad news is that the boards remain packed with development and agricultural interests, which wouldn't be so much of a problem if they were complemented by board members whose life's work was focused more on protecting water resources.
A review of DeSantis' 33 appointments since he took office shows nearly half were people either in the real estate and development game or who make their living in agriculture or forestry.
Why is that significant? Because those industries often create a demand for water. In many cases they also generate pollution that has a direct impact on water quality. If that's how the people on district boards make their living, it's fair to ask what they priorities are.
Some of those appointees have legitimate environmental bona fides. Ron Bergeron, appointed to the South Florida Water Management District in 2019, is a wealthy road builder and home developer but also a fierce advocate for the Everglades. Another South Florida appointee, Jacqui Thurlow-Lippisch, also has solid credentials.
Our St. Johns River Water Management board didn't fare as well. Among the DeSantis appointments was Ron Howse, a Cocoa developer whose primary qualification is his generosity to the Friends of Ron DeSantis political committee.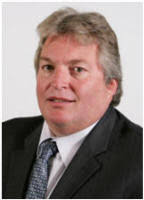 Beyond development and agriculture, DeSantis' picks have included a grab-bag of people in various businesses — a pawn broker in the Suwannee River district, a Chick-fil-A franchise owner in the Southwest Florida district, and a restaurant owner in the Northwest Florida district, Nick Patronis, who is the brother of Florida Chief Financial Officer Jimmy Patronis.
The governor has appointed some attorneys, too. And though none of their bios indicate work in environmental law, one of them, Cole Oliver of Brevard County, has been involved in efforts to restore the ailing Indian River Lagoon.
Missing in action, though, are environmentalists with the technical expertise to present arguments that might counter those of developers like Ron Howse.
They're not hard to find. Florida is populated with residents who have made a life's work of understanding how environmental systems work and what's needed to ensure those systems continue to function.
One of them, Robert Knight, heads the nonprofit Florida Springs Institute near Gainesville, where experts study springs and ways to manage and protect them. Knight is a scientist with some four decades of aquatics knowledge in his head.
But when Knight applied for a position on the St. Johns board in 2019, he was passed over. Instead, DeSantis chose Daniel Davis, who ran Jacksonville's chamber of commerce. Oddly, Davis was never confirmed by the state Senate and stepped down in May 2020.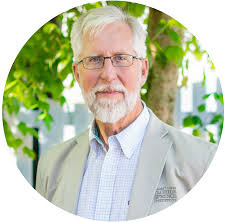 He was replaced a few months later by attorney Rob Bradley, a powerful former state senator with a poor record on the environment over the last couple of years, according to the Sierra Club.
Robert Palmer was passed over for the St. Johns appointment, too. Palmer serves on the board of the Florida Springs Institute and his credentials include a doctorate in marine biology and serving more than a decade as staff director for the U.S. House Committee on Science, Space and Technology.
Either of them would have brought genuine expertise to the table, particularly about Florida's springs, which hasn't captured the governor's imagination in the same way the Everglades has. We'd like to have people like Knight or Palmer at the table when bottled water companies like Niagra come around asking for a permit to use Florida's spring water.
There's nothing wrong with having a robust discussion among governing board members who have varying points of view and different areas of expertise. Florida has a history of it, with environmental stalwarts like Nathaniel Reed and Bill Sadowski working alongside developers and farmers on boards.
Each of the state's water districts ought to have at least one member with impeccable environmental credentials.
We still want to believe that DeSantis was serious about being a green governor. He's definitely been an improvement over Rick Scott, but that is one low bar to clear.
DeSantis still has nine open positions to fill on water boards across Florida. Nine chances to do right by Florida's environment and burnish his green credentials.
Editorials are the opinion of the Orlando Sentinel Editorial Board and are written by one of its members or a designee. Send emails to insight@orlandosentinel.com.
"The Invading Sea" is the opinion arm of the Florida Climate Reporting Network, a collaborative of news organizations across the state focusing on the threats posed by the warming climate.