By Virginia Clancy, TAPCO Underwriters
I hope the word "unprecedented" is not used as much in 2021, but it certainly described the 2020 hurricane season.
It was the most active in 15 years, with 30 named storms and 12 of them making landfall in the United States. Florida was lucky to fare so well, but there are lessons from this past year we should all remember.
Florida Needs a Course Correction
Going into 2020, the insurance market was already "hardening." This is when insurance demand is increasing and the capacity to insure risks is tightening — the result is increasing rates for homeowners and commercial properties alike.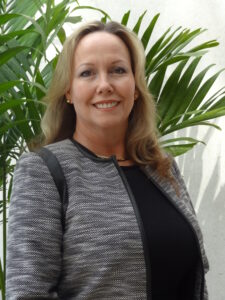 The more active storm season meant more activity in the Florida insurance market. In addition, the economy and insurance market were affected by wildfires, assignment of benefits abuse, social unrest and a global pandemic.
While these "acts of God" are not within our control, others, such as unnecessary litigation practices, are. Unfortunately, consumers will continue to see increased rates and diminished coverage options until these problems are reined in.
It has never been more clear that a correction is necessary for the Florida insurance market to survive, as these increases are unsustainable for the long term.
The Florida Legislature is reviewing and considering options for reducing costs for policyholders, which will be critical for preserving the health of the marketplace. In the meantime, consumers are likely to see the rise of non-traditional insurance alternatives, such as surplus lines insurance, which have flexibility designed to fill gaps when they exist.
Keep the Insurance Market Diverse
The surplus lines industry is positioned to tailor coverage for unique risks and help consumers recover from non-traditional circumstances. Surplus lines insurers are able to provide different coverage options that the traditional market cannot, with higher limits, excess layers and terms to fit unique risks or exposures.
Keeping the market diverse with the help of surplus lines will ensure Floridians continue to have options when insurance "holes" need to be filled. We are very optimistic that policy changes will restore the health of our admitted market partners, and thus allow them to increase their appetite in the property market, enhancing availability and improving affordability for consumers.
Floridians Need Flood Insurance
One of the major issues that surface amid hurricane season is flooding, and given the intense nature of this past season, comprehensive flood insurance is more important than ever.
As flooding has become a more prevalent risk over the years, Floridians have learned that you don't necessarily have to be in a flood zone to need flood insurance. Floods can occur anywhere it rains or anywhere near a body of water. They are not limited to coastal and river areas.
National Flood Insurance Program (NFIP) data shows that almost one of every three flood claims come from low-hazard flood zones. The risk, especially in Florida, is dynamic and can change based on real estate development and topography.
Most standard homeowners or commercial policies do NOT cover flood insurance, and NFIP has a 30-day waiting period for flood insurance. Surplus lines insurers can provide the higher limits and coverages that Florida homeowners and businesses need to protect their properties, without a 30-day waiting period.
Be Ready and Resilient
No one knows the long-term impact of this past hurricane season, but we can use what we know now to be better prepared for the future. Climate change is a contributor to such a highly active season. We must continue to create an infrastructure that can protect Floridians from rising seas and stronger storms.
We should all be preparing and growing stronger through policies and actions that keep Floridians safe. A diverse, healthy insurance marketplace is part of effort.
Virginia Clancy, ASLI, CIIP is Vice President at Florida-based TAPCO Underwriters, Inc., and is a board member for the Florida Surplus Lines Association. She has been working in the excess and surplus insurance industry for over 25 years. 
"The Invading Sea" is the opinion arm of the Florida Climate Reporting Network, a collaborative of news organizations across the state focusing on the threats posed by the warming climate.