An interview with Charlie Gray, attorney
As part of its series "The Business of Climate Change," which highlights the climate views of business men and women throughout the state, The Invading Sea spoke with Charlie Gray, chair emeritus of the law firm GrayRobinson and board member of the Orlando Land Trust.
Here are some highlights from the interview.
Tell me about what you have been seeing lately in the area of environmental law as it relates to climate change in Florida.
I think that we are seeing what's happening and there are going to be a lot more pieces of legislation devoted to accommodating what is coming. We are all aware that we've got to switch to renewable energy to stop the use of fossil fuels that continue to change our atmosphere and if we don't do something more rapidly than we've even planned, I'm afraid we're in real, real trouble.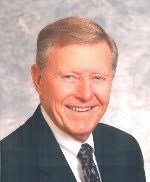 Volusia County is working on paying for putting solar panels on people's roofs with no cost to them up front, which is what we really need to do to further incentivize the use of solar panels, incentivize the development and construction of electric cars.
But I think we all have to be conscious of whatever we can personally do to reduce our carbon footprint. There's a lot going on right now as far as carbon credits that I think is good. I think most everybody is aware that we're killing our planet. If you think we're going to continue to have civilization in some form on this planet without doing anything to stop how we're killing it, you've got another thing coming.
Over the years you've had various roles in furthering economic development in the state and your areas of legal expertise include environmental and real estate law. What kind of climate related changes have you seen during your career?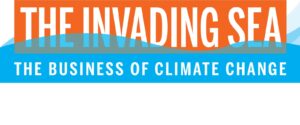 I think the first was to recognize that we have to set back from the ocean far enough so that we don't destroy our dunes, which is a protection against the ocean coming in on us, but that was a long time ago and we've continued to develop setbacks, and that's going to continue.
Seas rising are going to affect our state and our country. We're going to have to have more laws that are saying that you can't build here. You've got to build somewhere else, higher ground. They're restructuring right now floodplain laws that, you know, 100-year flood line is no longer valid because we found out that things don't always stay the same, and certainly with climate change they're not staying the same.
What trends do you expect to see in the future?
I expect to see a very strong effort to go to renewable energy, clean energy. And I think that the faster we can go there, the better it's going to be for our future. Then we've got to change how we charge for the use of roads, because the gasoline tax is no longer a viable source.
If you're going to electricity, you're going to have to go to some other function, some other measure either your mileage or electrical use. I'm not sure how it's going to be handled. If you see something and you know something, you've got to do something about it.
And right now we see it, we know it, and we're not doing anything about it. So, we've got to prepare for that. I think we're going to see some high-speed rail, which is amazing to me that we don't have it. The more you have intermodal traffic, the less you're going to have greenhouse gases.
What can the Florida Legislature do to help?
The speaker of the house is going to set aside $100 million to work on sea-level rise. Well, that is not enough. I think the Florida Legislature can do what they can to incentivize solar panels on roofs, to pass legislation that incentivizes businesses and homes to better insulate so that they're not using so much electricity to heat and cool.
At the same time, we're attending to other environmental disasters that are looking at us—septic tanks and our springs and our aquifer and things like that, and Florida Forever. So, we try to set aside the green spaces that will absorb carbon dioxide and produce oxygen.
You're going to have to have more revenue to be able to do that. And right now we've reduced our taxes to the point where we are not able to accommodate the things we need here in the state.
I think we've reached the marrow of the bone. We're at a point now where we are hurting. There's talk about being revenue-neutral by reducing taxes further. And I think that's absolutely wrong.
Kevin Mims, a Florida-based freelance journalist, is the producer of "The Business of Climate Change." He conducted this interview with Mr. Gray.
"The Invading Sea" is the opinion arm of the Florida Climate Reporting Network, a collaborative of news organizations across the state.