By Sean Sellers and Mark Paul
Republican lawmakers in Tallahassee are advancing an alarming package of bills that will undermine the ability of local communities to address climate change and transition to renewable energy. This represents yet another step backward in a time when we need all hands on deck to cut greenhouse gas emissions as fast as possible.
For decades, Florida's GOP governors and legislative majorities have failed to address the looming climate crisis.  Infamously, in a sop to denialists, the words "climate change" were reportedly banned from administrative parlance during the Scott administration.
Today, even as the DeSantis administration acknowledges that sea-level rise may erase $300 billion in coastal property by 2100, state-led efforts to reduce greenhouse gas emissions are completely absent.  This is despite the ominous trendline for floods, extreme heat and hurricanes in a state considered by many analysts to be the most vulnerable to climate disruption.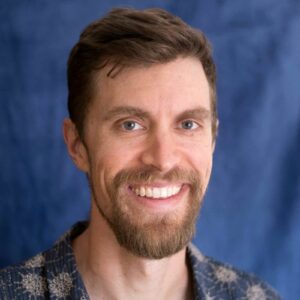 In other words, Florida's government appears completely willing to dig itself – and us too – deeper into the hole, even as we are desperately short on time.  Reducing emissions by at least half over the next decade is critical if we are to limit warming to 1.5C and avoid the worst impacts of climate disruption.
In the face of state inaction, local communities have begun to step into the breech.  Orlando, St. Petersburg, Sarasota and several other cities have made commitments to transition their communities to 100% renewable energy.
Far from hollow commitments, these municipalities are developing and implementing detailed plans across their communities.  They understand that, while investments in climate adaptation and resilient infrastructure are absolutely necessary, they are also woefully insufficient.
In fact, a number of reports have shown that decarbonizing the country would create tens of millions of well-paying jobs, result in cleaner air—which means fewer cases of asthma and thousands of lives saved on an annual basis—and lower utility bills to boot. Here in the Southeast, where we lag the rest of the country, we have a tremendous opportunity to get on the green bandwagon, saving our coastal communities and improving economic opportunities at the same time.
That is why the latest developments in Tallahassee are so disturbing.  Taken together, the four bills sponsored by GOP lawmakers would undermine local progress and shift all climate and energy policymaking to Tallahassee, where the playing field is significantly more favorable to the oil and gas industry and their investor-owned utility allies.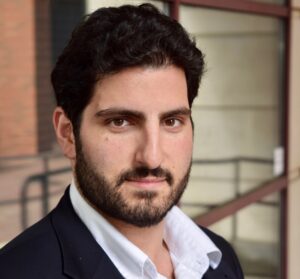 Specifically, the four anti-climate bills (SB 856/HB 839; SB 1128 /HB 919; SB 1008/HB 761; and SB 1236/HB 617) would pre-empt local energy infrastructure regulations.
They include city-wide commitments to renewable energy. They also would pre-empt local building code regulations from transitioning buildings from natural gas to renewable energy; violate environmental justice principles by allowing utilities to build solar farms in rural areas without local consent, a move which must be viewed in the cost of the investor-owned utilities long war on rooftop solar in Florida in order to secure their monopoly power in a rapidly changing energy landscape; and eliminate the ability of state agencies to regulate carbon pollution.
Together, these bills are antagonistic to what conservatives supposedly stand for: local control. Notably, versions of these bills have appeared in many other states, suggesting the likelihood of a coordinated campaign by oil, gas and utility lobbyists.  Pre-emption has also become a commonly used strategy in Tallahassee to roll back local social and environmental protections, including minimum wage hikes and sunscreen and single-use plastic bans.
While these bills will take Florida in precisely the wrong direction, Rep. Anna Eskamani and Sen. Lori Berman have filed a bill that would require Florida to achieve 100% renewable energy by 2040.  As Eskamani recently noted, several other states have made this commitment, too, and Florida is increasingly at risk of missing out on the significant economic benefits associated with this transition.
Eskamni and Berman's bill is an excellent start, but to fully address the climate crisis there are several other actions the Florida legislature should take.
First, the legislature should modernize the regulatory structure to incentivize emissions reductions, resilience upgrades and energy democracy. Such measures have already been tried and tested in other states.
Second, the legislature should adopt stronger statewide building codes that will ensure that newly constructed buildings are not only hurricane resistant but also highly energy efficient and rooftop solar-ready.  This is essential since buildings account for 40 percent of emissions.
Third, the legislature should address emissions in the transportation sector, including halting plans to build three massive and unnecessary toll roads through rural Florida.  Other components include investments in mass transit and complete streets, electrification of public fleets and expansion of vehicle charging infrastructure.
Finally, the legislature should restore historic funding levels for Florida's once-prized conservation programs to ensure that our landscapes can safeguard biodiversity, protect water resources and sequester carbon dioxide.
There are surely other worthy actions, as well. And we can, and should, talk about those options as we flesh out a much-needed, comprehensive plan to decarbonize Florida. The result will be a cleaner, healthier, and more economically robust state. It's time to ditch the green bashing and embrace a sustainable future we need.
Sean Sellers is chair of the Suncoast Climate Justice Coalition and an MS candidate at the University of Florida School of Forest Resources and Conservation. Mark Paul is an assistant professor of economics and environmental studies at New College of Florida.
"The Invading Sea" is the opinion arm of the Florida Climate Reporting Network, a collaborative of news organizations across the state focusing on the threats posed by the warming climate.