By David Jenkins, Conservatives for Responsible Stewardship
While many folks are still reeling financially from the pandemic, Florida's biggest utilities, Florida Power and Light (FPL), Duke Energy, and Tampa Electric Company (TECO) are seeking permission from the Florida Public Service Commission (FPSC) to raise your electricity rates.
With their deep pockets and sizable megaphone, you can expect these monopoly utilities to broadcast all sorts of reasonable-sounding excuses for why these rate increases are justified, but you will not hear a peep about the real reasons.
The first of these is a stunning lack of diversity in their energy mix that ignores current energy price trends. All three of these utility companies are heavily reliant on finite, out-of-state coal and gas—fuels that are globally marketed and extremely vulnerable to price fluctuations.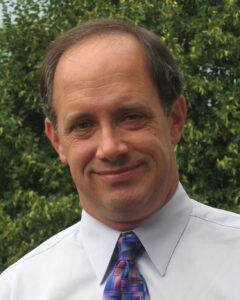 FPL relies on natural gas for roughly 75% of its power generation, while coal and gas together account for more than 98% of Duke's generation and more than 90% of TECOs. (FPL closed its last coal plant in December).
This means that a myriad of factors, from pipeline disruptions, foreign conflicts, to fuel demand halfway around the world, can cause electricity prices to soar with little or no advance warning.
Even without unexpected events causing a price spike, experts project that the price of natural gas will double over the next decade.
Worse yet, the coal and gas fired generation plants these companies rely on become more expensive to operate and maintain as they age, which has become a big factor driving up electricity costs.
By contrast, the price of solar generated electricity—even combined with battery storage for night operation—has fallen to the point where it is now cheaper than gas and coal. In other sunny states, like Arizona and Nevada, solar generated electricity is selling for only a third of the price of electricity from gas.
In fact, solar + storage facilities are selling electricity for as low as $22 per megawatt hour (MWh)—and guaranteeing that rate for the next 20 years.
Since most of solar energy's cost is in upfront investment (technology and facility development), not fuel, producers can sell it to utilities via long-term fixed-price contracts that protect ratepayers from future increases.
Compare that to the jaw dropping $80 per MWh cost of power from some of the nation's aging coal plants.
Despite solar + storage now being the most cost-effective energy choice—and utilities outside of Florida shifting rapidly to solar generation— Florida utilities have mostly paid lip service to solar, doing little more than overhyping small projects to boost their public image, a practice often referred to as "greenwashing."
And although FPL, Duke, and TECO have been talking big about solar for years, less than 3% of Florida's electricity now comes from solar. Even Georgia gets a higher percentage of its electricity from solar.
Tiny, and considerably less sunny, Vermont manages to get 14% of its electricity from solar.
Given how much cheaper solar is than coal and gas, it is particularly ironic that Florida utilities often use the addition of more solar capacity as an excuse for raising rates.
Because the price of solar is still trending downward, its fuel source is free, and it does not carry the stranded asset risk posed by coal and gas plants, building new solar is a financial plus for utilities, not a burden.
The real burden, and the reason Florida utilities have been so slow to diversify with cheaper solar, is their aging, and increasingly uneconomical, coal and gas plants. As long as FPL, Duke and TECO can get the FPSC to allow rate increases, they can prop up those assets, forestall plant retirement, and pass the cost on to their customers.
So, while residents of Arizona, Nevada, Vermont—and even Georgia—can look forward to the lower electricity prices that come from cheap solar, Floridians will continue being saddled with higher and higher rates, as they are forced to subsidize the bad decisions of FPL, Duke and TECO.
This failure to protect Florida ratepayers—not to mention the state's air quality and climate—will not be fixed overnight, but the FPSC can get the ball rolling by rejecting these rate increase requests.
David Jenkins is president of Conservatives for Responsible Stewardship, a national nonprofit organization with more than 6000 members in Florida.
"The Invading Sea" is the opinion arm of the Florida Climate Reporting Network, a collaborative of news organizations across the state focusing on the threats posed by the warming climate.