By Alec Bogdanoff, American Flood Coalition
It isn't often that legislation draws broad praise from Republicans, Democrats, environmentalists, local governments, and even a Bravo reality TV star –Florida Capt. Sandy Yawn from "Below Deck Mediterranean" who tweeted, "SO COOL."
But Senate Bill 1954 did just that. After unanimous support in the Senate, the floor vote in the House was unanimous. The legislation, dubbed the "Always Ready: Flooding & Sea Level Rise Act," is now heading to the governor for signature.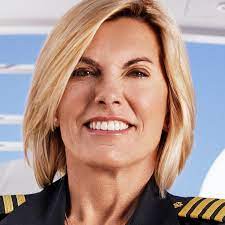 The challenges of flooding and sea-level rise are undeniable in Florida, and our state leaders have found common ground and taken decisive, bipartisan action to address them. The legislation not only acknowledges the threat of sea-level rise, but also creates a framework for coastal and inland communities to deal with flooding issues locally and regionally.
Many local governments are already responding to flooding and sea-level rise. Nearly a third of all Florida cities employ somebody responsible for resilience and sustainability. Our regional entities have become models on how to coordinate across jurisdictions to tackle the threats from climate change. And now, the state is implementing a comprehensive statewide plan to address flooding and sea-level rise.
The legislation, championed by House Speaker Chris Sprowls, Rep. Demi Busata Cabrera, Rep. Robin Bartleman, Senate President Wilton Simpson and Sen. Ray Rodrigues charts a new course for Florida.
First, the legislation creates the Resilient Florida Grant Program, building on the great work of the existing Florida Resilient Coastlines Program. Local governments will be eligible to receive state support for resilience planning and the accompanying data collection.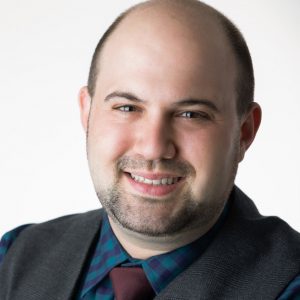 This creates standards for flooding and sea-level rise vulnerability assessments, building the foundation for a uniform statewide dataset and plan. With all local governments using the same baseline for analysis, statewide vulnerability and risk can be compared and prioritized in a systematic way.
Leveraging our world-class research and academic institutions, the legislation also creates the Florida Flood Hub for Applied Research and Innovation. This consortium of academic and research institutions will be housed at the University of South Florida College of Marine Sciences and allows Florida to lead academically in research and training about resilience, adaptation, and sea-level rise.
Additionally, the Florida Department of Environmental Protection is required to develop a statewide flood vulnerability and sea-level rise dataset and a flooding and sea-level rise resilience plan.
Local governments, drainage districts, and water management districts will be eligible to submit flood protection projects for an opportunity to receive a portion of a proposed $100 million in state funding. These are significant state dollars to pay for resilient infrastructure, and this is a substantial change in the way the state approaches funding these types of projects.
A systematic approach based on risk and need will ensure that all communities have access to state dollars. The state is also requiring the Office of Economic and Demographic Research with assessing future expenditures needed to minimize the harm of inland and coastal flooding.
For financially disadvantaged small communities, the state will cover a greater cost of the projects. Local governments will be eligible to receive technical assistance from regional resilience entities, and projects that assist these communities will receive additional points in the state's ranking system.
We must adapt, and it makes financial sense to do so. Investing in resilience will create jobs and grow our economy. Studies have shown that for every dollar invested in resilience, our economy sees a several fold return. For every $100 million invested in resilient infrastructure, 4,000 new jobs are created, according to a report by the American Flood Coalition and Johns Hopkins University.  Communities that invest in resilience – like Miami and Miami Beach – have also seen their bond ratings increase.
Our adaptation journey has only just begun. Passing the legislation was the first step. To solve these challenges, it will take continuous investment of both time and money, but Florida now has the momentum and framework to keep moving forward.
Speaker Sprowls said it best, "Florida can be a national example of resilient communities, where water remains an engine that drives our state's prosperity and the only thing the rising tide does is to lift all boats."
Dr. Alec Bogdanoff is the Florida Director of the American Flood Coalition and a policy-trained Ph.D. oceanographer and meteorologist.
"The Invading Sea" is the opinion arm of the Florida Climate Reporting Network, a collaborative of news organizations across the state focusing on the threats posed by the warming climate.