By Rosemary O'Hara
I tried my best to ask U.S. Rep. Gus Bilirakis a question about climate change during his Tuesday telephone town hall, but I flunked the screening test. 
As the call began, I quickly followed the directions. I pressed *3 to raise my hand. I gave his staff member my contact information. And when asked what question I wanted to ask, I was upfront. 
"Might Rep. Bilirakis join the bipartisan House Climate Solutions Caucus?"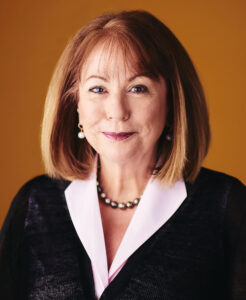 The caucus was formed four years ago by former Florida Rep. Carlos Curbelo, a Republican from Miami, and Rep. Ted Deutch, a Democrat from Boca Raton. Like Bilirakis, of Palm Harbor, both Curbelo and Deutch live in coastal Florida districts that face the impacts of rising sea levels caused by a warming planet. 
The caucus is based on a simple premise: We know our nation is facing big problems with climate change, so let's have members of Congress from both sides of the aisle come together, listen to one another, and find common ground to introduce and enact effective solutions. 
New members must join two by two — one Democrat and one Republican — at a time. It's been toughest to get Republicans to join. Still, Florida Republican Reps. Matt Gaetz, Brian Mast and Bill Posey are members. So is U.S. Sen. Marco Rubio.
I wanted to ask Bilirakis about the caucus because I'm a new constituent and one of his near-daily emailed opinion polls asked whether I supported a carbon tax. 
A carbon tax faces rough sledding in Washington because Republicans believe it would be detrimental to the economy. President Biden encourages incentives, instead. But experts believe putting a price on carbon is the only way to curb emissions from the burning of fossil fuels, which the scientific consensus says is the primary cause of climate change.
Meanwhile, despite all efforts to decarbonize, carbon emissions are rapidly increasing. Citing data from the International Energy Agency, Forbes reported in July: "Emissions in 2022-2023 will break all records."
"If you're serious about climate, put a price on carbon," Republican Sen. Mitt Romney of Utah said in January.
The climate caucus isn't talking about a tax that would give the federal government more money. Rather, it proposes charging high-emitters a carbon fee, then returning that money to households via a quarterly "dividend" check. 
Families could use that check to offset the higher fuel and energy prices that would result. Or they might choose to drive less, or set the air conditioning higher, to keep more of that money in their pockets. The fee might also spur companies that produce carbon-emitting products to innovate to reduce costs.
In December 2020, the idea of a carbon fee drew support from the nonprofit Climate Leadership Council, whose founding members include ExxonMobil, BP and Royal Dutch Shell. In fact, the idea was developed by several elder Republican statesmen, including former Secretaries of State James Baker III and George Schultz.
So was it reasonable to try to ask Bilirakis his views, not on a carbon tax, but on the carbon fee-and-dividend proposal? Apparently, his screener didn't think so.
Had I had the chance, my second question would have been, if not this, what is your idea? For Bilirakis' name appears nowhere in the dialogue, even as our flood insurance premiums continue to rise along with the seas. 
Instead, I listened for an hour as he took attaboy calls from admirers and heard pleas from people with personal problems. Some of the callers clearly phoned in after my question had been evaluated.
Bilirakis ended by directing listeners to leave a message if they'd like to make an appointment to speak with him directly.
I left a message. Am I foolish to hope he will respond? 
Rosemary O'Hara is the former editorial page editor of the South Florida Sun Sentinel. She now edits The Invading Sea, the opinion arm of the Florida Climate Reporting Network, a collaborative of news organizations across the state focusing on the threats posed by the warming climate. She lives in Dunedin.