An interview with Peter Fiekowsky, edited by Tom O'Hara of The Invading Sea
Editor's Note: The information here is based on a phone interview with Peter Fiekowsky and materials provided by the publisher of "Climate Restoration: The Only Future that Will Sustain the Human Race." The book, which he co-authored with Carole Douglis, is being released this month.
If you're afraid that global warming will destroy the planet, the idea of climate restoration should cheer you up. Fiekowsky says we have the skills and technology to reduce the greenhouse gases in the atmosphere and cool the planet. We can trim the amount of CO2 to 300 parts per million (ppm) by 2050. That's the level Earth had before the Industrial Revolution and the optimal ppm for humans to thrive.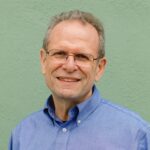 Today the level is roughly 500 ppm – when you add the methane pollution — and it's only going to get worse despite all the clean-energy development and carbon reduction efforts underway.
A scientist and engineer, Fiekowsky is cheerfully confident about the four solutions he proposes and he contends they will require little government money. His solutions, he says, will generate profits that will pay for the them.
Finally, he's not angry with climate deniers, politicians or devoted environmentalists, who in his view are wrongly obsessed with cutting emissions. He says we should curb emissions, but that approach alone won't save the planet.
It's far more effective and important for humans to remove the CO2 and methane that are already in the atmosphere. He says his plans are based on natural processes that have cooled the Earth repeatedly over the last 10 million years.
Here's how it can be done
Q. If your climate restoration plan is so effective, why is everyone talking about curbing emissions rather than extracting CO2?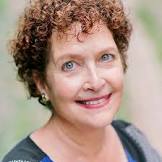 A. First, we've never needed to discuss climate restoration before. Until now, we just assume that future generations will be OK because they always have been. And so, climate restoration is based on the realization that for the first time in the history of the planet we have to worry about future generations, that we can either have them survive or not.
Q. For decades scientists have been advocating cutting emissions to solve the problem. Why hasn't there been more emphasis on restoration?
A. Scientists privately say they see no physical reason why climate restoration won't work but they see political obstacles. From a scientific perspective, the fact that we have not reduced emissions after 50 years of ever-increasing efforts shows that it's politically difficult to achieve.
The history of CO2 levels over the last million years provides evidence to support climate restoration. It shows that nature has restored the climate 10 times over the ages through lower CO2 levels, without plans, scientists or engineers. Accelerating those random changes a thousand-fold is plausible.
Q. Why doesn't just cutting emissions solve the problem?
A. Reducing greenhouse gases is not enough to prevent climate disaster. Even if we achieve the level required by the 2015 Paris Climate Accords – net zero release of CO2 by 2050 – levels of this greenhouse gas would be 50% higher than ever in human history, an estimated 460 parts per million.
That's well above today's 420 ppm, and far above 350 ppm, the level often cited as the upper limit for averting climate disaster. Soaring CO2 levels are warming the planet, causing endless wildfires, record floods and hurricanes, as well as collapsing ecosystems around the globe.
Once in the atmosphere, CO2 remains there for about 1,000 to 2,000 years.
Q. So, what are the four technologies that could restore the climate?
Answer:
1. Ocean pasture restoration uses biomimicry — the imitation of natural processes, such as iron-rich dust storms — to stimulate photosynthesis and cause phytoplankton to multiply.This helps many types of sea life to flourish, while capturing a huge amount of excess atmospheric CO2. This was tested at scale in 2012 in the Gulf of Alaska. If you look at the fishing records from Alaska and Canada, you'll see that pink salmon catch quintupled the following year or two (after iron dust was deposited in the sea).
2. Synthetic limestone manufacture captures CO2 to produce synthetic limestone — high-quality rock that can be used to make concrete and roadbeds while sequestering massive amounts of CO2. Rock is a trillion-dollar market, the world's most widely used commodity, so the potential for carbon-negative limestone is enormous. So, 99% of all the carbon on our planet is now sequestered in limestone, mostly on the bottom of oceans. It comes from shells of sea animals. They combine carbon with calcium and that becomes calcium carbonate. That's limestone.
The first plant started operations here in the Bay Area last December. They'll be starting some new plants this year. They sell the limestone for construction. The process is not rocket science. It's hilariously simple.
3. Seaweed permaculture produces "ocean forests" of kelp that are useful in making dozens of consumer products, from cakes to toothpaste — and capture huge amounts of atmospheric CO2.
4. Methane oxidation adds a mist of iron chloride molecules to those that form naturally over the ocean, turning sea air into a sponge and soaking up methane. Methane oxidation is gaining interest quickly this year and alone could roll back global warming levels 20 years.

If you want to buy the book, go to https://www.rivertownsbooks.com/book-page/climate-restoration-by-peter-fiekowsky-with-carole-douglis
Peter Fiekowsky is an MIT-educated physicist and engineer, an entrepreneur and a philanthropist. He has worked at NASA and the Fairchild/ Schlumberger Artificial Intelligence Lab in Palo Alto, Calif; taught at MIT; and developed his own machine vision company. He launched the Foundation for Climate Restoration in 2017 to work with top scientists, innovators, policymakers, and others, to create the understanding and policy needed to further climate restoration.
Carole Douglis is an award-winning writer and strategic communicator specializing in climate, environment, and international development. 
"The Invading Sea" is the opinion arm of the Florida Climate Reporting Network, a collaborative of news organizations across the state focusing on the threats posed by the warming climate.