By Glenn "Hurricane" Schwartz
I am disgusted, probably the most disgusted I've been in 50 years as a meteorologist. I'm disgusted by the incompetent "leadership" in the Fort Myers area before, during and after Hurricane Ian.
As background, I am a veteran hurricane specialist who worked for the National Hurricane Center (NHC.) At the National Weather Service, I educated emergency managers and the public about hurricanes. My nickname — Hurricane Schwartz — comes from my days as The Weather Channel's first storm chaser.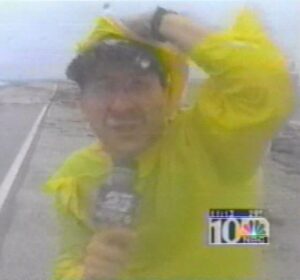 For a couple of years, I also worked at WINK-TV in Fort Myers with the late, great Jim Reif, so I know the area well. We had the opportunity to speak to thousands of Southwest Florida residents about the hurricane threat they faced and how to prepare. I worked closely with the emergency managers of Lee, Charlotte and Collier Counties, the counties devastated by Ian. But this was all 30 years ago.
We got tremendous response —TV specials every year, pamphlets showing evacuation zones, even construction specialists giving tips on how to reinforce your home. Partnerships with grocery chains and storm shutter companies helped spread the word to hundreds of thousands.
So why was Southwest Florida more prepared in 1992 than 2022? Did emergency managers and politicians learn nothing from Category 4 Charlie in 2004? Clearly not.
At the weather service, we emphasized that because of hurricane vulnerability, population and evacuation limitations, three evacuations would be needed for every one time they would prove necessary. Today, because the hurricane center's forecasts have improved so much, that's probably down to two times. But we have to accept the fact that there will sometimes be false alarms.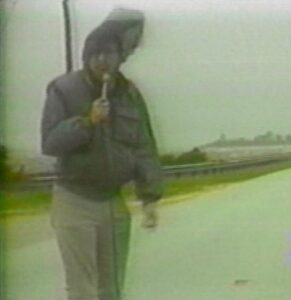 In 1992, the hurricane center's average forecast track error was nearly 200 miles. In 2022, it's less than 50 miles. It's also gotten much better at predicting the intensity of storms. (Ian was confidently predicted to rapidly intensify into a Cat 4). And just to make clear, the NHC's forecast accuracy beats every computer model in the world.
Has the center "spoiled" people and public officials with its consistent accuracy?
Surely, there were good, professional plans in place before Ian. Lee County obviously had a detailed plan in place, which included evacuating the most vulnerable areas if there was even a 10% chance of a 6-foot storm surge. So why did Lee County ignore its own rules?
I believe local officials feared looking bad if they called for an evacuation and the storm didn't make a direct hit. But is it better to be right (if late) than premature and looking bad? Not when lives are at stake!
Ian looked like it was headed to Tampa, so they decided to wait and see. But how dare politicians make their own evaluations of a hurricane's threat. They don't understand the science of storm surges, or the impact of a direct, perpendicular hit compared to a hurricane that grazes the coast.
The decisions made in advance of Ian represent a giant step backward in hurricane preparedness.
In 2012, I was similarly disgusted as Hurricane Sandy approached New Jersey and New York City. As with Ian, the warnings were good. But as Sandy transitioned into a non-tropical storm, New York Mayor Michael Bloomberg went on TV and talked about the "good news" that Sandy was no longer a hurricane. We had to get on Philadelphia's NBC10 to tell viewers to ignore what he just said. Sandy's danger hadn't diminished and people died needlessly because they listened to their "leader."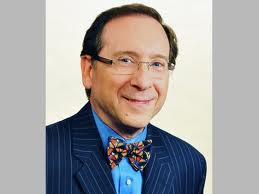 We'll never know how many Lee County residents died or endured unnecessary horror because those responsible for evacuations ignored their plans. But I'll say with confidence that in the 1990s, officials in the Fort Myers/Naples area would have made the right decisions. I knew and worked with them all. They weren't afraid of being wrong and looking bad. They cared more about protecting people.
Have Tampa Bay leaders learned from Ian? Or will they similarly be hesitant to evacuate for the next big one because they were spared from Ian?
The lesson: if you're afraid of being wrong, don't run for office. Don't become an emergency manager. Otherwise, you will fail to adequately protect your citizens.
Glenn "Hurricane" Schwartz is a veteran meteorologist and disaster-preparedness specialist.