By The Institute for Sustainable Communities
The Southeast Florida Regional Climate Change Compact is pleased to announce the release of the third iteration of its Regional Climate Action Plan (RCAP).
Developed with the guidance of more than 150 subject matter experts, including community members and stakeholders, the RCAP 3.0 provides updated guidance to support the implementation and acceleration of local and regional climate action in Southeast Florida.
While the RCAP is designed for the Southeast Florida region, it is a comprehensive tool that can be applied to similar regions and ecosystems to promote and realize a healthy, prosperous, more equitable and resilient future, shared and shaped by all.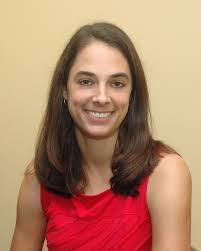 The newest iteration of the RCAP was unveiled during Southeast Florida's 14th Annual Climate Leadership Summit, which is being hosted this year by Broward County.
"This is the most comprehensive and ambitious RCAP developed to date. It is our hope that this plan will serve as a foundational resource for the broad range of partners and stakeholders across the region who are integral to climate change action and foster accelerated, coordinated progress," said Jennifer Jurado, Ph.D., chief resilience officer and deputy director of Broward County's Resilient Environment Department.
"Our collective success will require a host of partners taking part in the RCAP's implementation," she said.
The RCAP outlines goals, recommendations and supporting strategies across 11 focal areas to advance the objectives of achieving net-zero greenhouse gas emissions by 2050, and of strengthening the adaptive capacity and climate resilience of communities, institutions and relevant economies.
To learn more about the RCAP 3.0 visit: https://southeastfloridaclimatecompact.org/
The Institute for Sustainable Communities' mission is to support communities hardest hit by climate disruption and pollution, tackle economic, social and environmental underpinnings, and build a better future shaped and shared by all. We facilitate justice, equity, and the inclusion of disinvested communities in policies, decisions, and investments. We prioritize closing the gaps that put them in harm's way. We are equity and environmental justice practitioners, co-led by Pradnya Haldipur, Trina Mallik, and Nicholas Stevens
The Southeast Florida Regional Climate Change Compact was executed by Broward, Miami-Dade, Monroe, and Palm Beach Counties in January 2010 to coordinate climate mitigation and adaptation activities across county lines.
"The Invading Sea" is the opinion arm of the Florida Climate Reporting Network, a collaborative of news organizations across the state focusing on the threats posed by the warming climate.