By Miranda Guse
Being by the water always brings me back to lake days with my grandparents, paddleboarding with my family and fishing off our dock. While I've moved plenty of times, both in and out of state, my passion for aquatic environments has always stuck.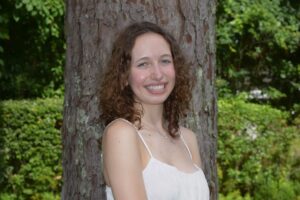 It followed me to Gainesville and drew me to the Santa Fe River. Unfortunately, the river is in trouble.
According to the Florida Springs Institute, about 1,800 tons of nitrates enter the river each year through human pollution. Areas like Poe Springs have fallen victim to rapid eutrophication and harmful algal blooms, causing both environmental decay and economic loss for the tourist spot.
The Centers for Disease Control and Prevention reports that harmful algal blooms can cause skin irritation, respiratory problems, intestinal issues and even neurological symptoms. Locals and tourists alike are exposed to this harmful pollution due to urban and agricultural runoff and the consequences of groundwater pumping.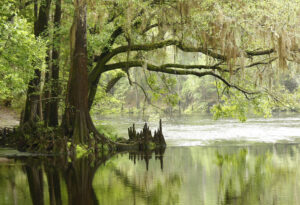 We need to work together as a community to protect the river by using slow-release fertilizers, bagging our leaves and grass clippings, picking up pet waste, reducing lawn fertilizer use and reducing watering of lawns, all of which reduce nutrient runoff.
These are some relatively small changes that are easy to integrate into our daily routine to conserve and protect this beautiful river. With all the enjoyment and memories it has provided us, it is now our turn to give back.
Miranda Guse is an undergraduate at the University of Florida. This piece was written for Audubon Florida's Write for Climate program.