A roundup of news items related to climate change and other environmental issues in Florida: 
Florida EV owners may get their own version of a gas tax | WFSU
As EVs and hybrids grow in popularity, Florida is getting less gas tax revenue for road work.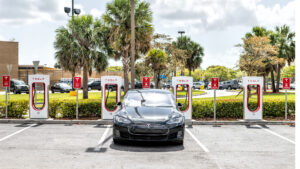 Electric vehicle owners in Florida may join drivers in 31 other states who now pay the equivalent of a gas tax. A proposal in the Florida Senate would create a fee for drivers of most hybrid and electric vehicles.
"Senators, for years we have tap danced around the fairness of non-combustion engines paying their fair share for our road construction and maintenance," Sen. Ed Hooper, R-Palm Harbor, told the Senate Transportation Committee Monday.
So you think your seawall is high enough. If it's not 5 feet, think again. | Sun Sentinel
FORT LAUDERDALE — Height requirements for seawalls — one of the key barriers against rising seas — are about to get more strict in Fort Lauderdale.
Property owners with short or crumbling seawalls might want to listen up.
The new rule, expected to win final commission approval on Thursday, will require new or substantially repaired seawalls to be a minimum of 5 feet above mean sea level. If you want to go even higher, you can build to a maximum of 6 feet.
Jason Brodeur environmental protection package takes aim at septic tanks | floridapolitics.com
Limiting harmful algal blooms means managing waste, and a legislative package for the Department of Environmental Protection (DEP) sets out to do just that.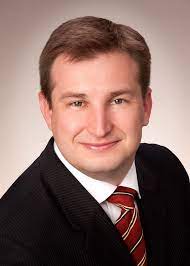 SB 1632 takes aim at advanced wastewater treatment and septic tanks to help develop better infrastructure and limit nutrient pollution. It requires, within the particular local government's jurisdiction, there to be a plan to provide sanitary sewer services, within a 10-year planning deadline, for any development of more than 50 residential lots and more than one septic tank per acre. A septic tank is presumed to exist if a sewer does not.
SB 1632 also includes a new section of proposed Florida law that directly addresses the Indian River Lagoon.
If you have any news items of note that you think we should include in our next roundup, please email The Invading Sea Editor Nathan Crabbe at ncrabbe@fau.edu.