By Cameron Priester, FAU School of Communication and Multimedia Studies
The following is a Q&A conducted with Harold Wanless, a professor in the Department of Geography and Sustainable Development at the University of Miami who is an expert on sea-level rise.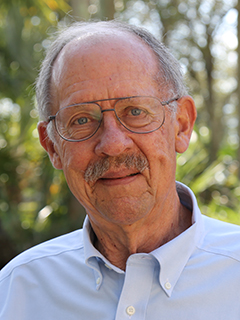 How would you explain to someone who isn't from there, or to someone who isn't up to date on climate change, what makes South Florida so susceptible to its effects? 
In the late 1800s and early 1900s we started looking at developing this area … and to them, it was a wasteland. If we could only drain the swamp and build up the land, we could build on it. And that's really what we've done from Miami-Dade County, Broward, up to Palm Beach. A huge percentage of our land was either mangrove swamp on the coast or Everglades, and once they knocked down the swamp, they had to fill it up with sediment and sand or mud or something. Almost everywhere they did this up to about six feet above sea level, which is fine if there isn't any sea level rise or if there isn't any big hurricane storm surges.
Because of sea level rise, what would be your estimate until the coastal developments, like the high-rises we see along A1A, are uninhabitable?
We're probably going to have trouble buying and selling houses within 20 years because we won't be able to get insurance or we won't be able to get 30-year mortgages, and they will be flooding more frequently. There's a good chance that we could have a three foot further rise in sea level within 30 years, and it's possible in 50 years we could be up to five and six feet. In other words, this isn't something that's going to be a problem late this century or next century. It's going to be a problem this century or even before.
When you hear numbers on the news, as in "We have X amount of years until this," are those numbers exaggerated at all? 
The ones you hear on the news are usually slower. There are many people that are just modeling. There's so many things speeding up ice melt. We call them reinforcing or accelerating feedbacks. There are 20 or 30 of those, and only a few of those are in the computer models that are modeling future sea level rise. Anybody working with models, without thinking, are producing very low projections. And of course, people don't want high projections. It's much easier to say, "Don't worry about innovation, we're taking care of that, it's only going to be a few feet this century." People unaware just go away feeling unsatisfied, or they just spend $800,000 buying a house that they probably won't be able to settle in 20 years.
Locally, for you this would be Miami-Dade County, are local officials there taking the problem seriously enough, or are they also overlooking it?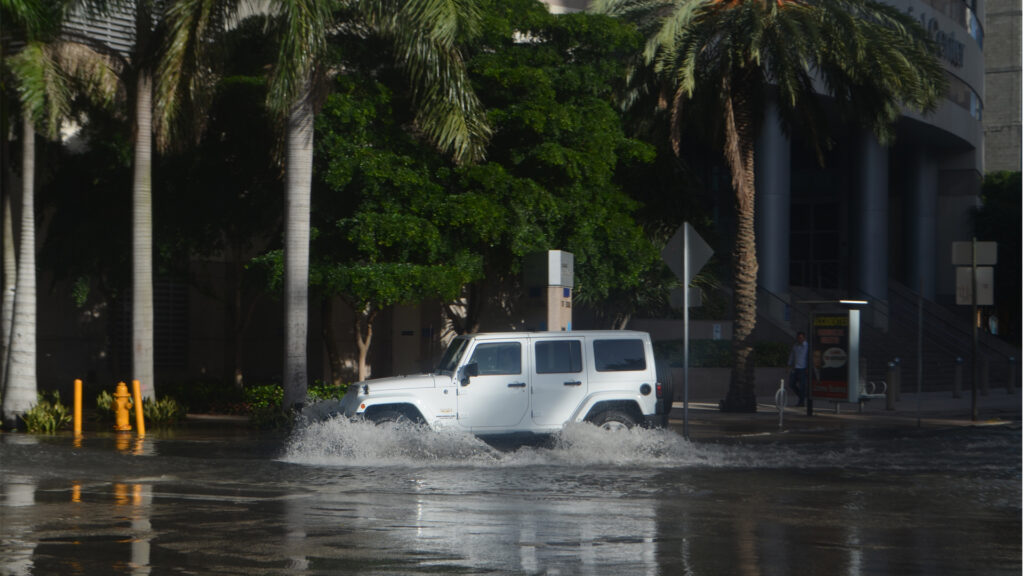 They're doing things, and they have some good people doing things. But they are doing things as the chief resilience officer for Miami-Dade County or something like that. And that's such a lie. Resilience, to my understanding, means whatever is thrown at you knocks you down, you can get back up and be just as strong as before. To say we're going to maintain a permanent resilience in Miami-Dade or Broward County is ridiculous, because if sea level rises, we can't make it function, we can't make the infrastructure function like it used to. We're on very porous limestone down here, there is no way to build walls and levees to keep water out. It'll come right through our limestone and come right up. So, we really have a huge problem here. If the rate of sea level rise is as fast as I've suggested, there's no way we can do defense that will really do anything.
Would you say large corporations are contributing to the problem more, or the habits of the average person?
This is a problem all over. There are many areas of the world that don't burn much in the way of fossil fuels. It is the United States, and more recently China, India and England, Europe that are big producers of the carbon dioxide that has warmed the world. We knew this 40 years ago. The U.S. government had this well documented and they chose not to do anything about it. This isn't something we just figured out. This was well documented during the Carter administration.
How would you simply put how dire the situation of sea level rise is?
Yeah, we've warmed the ocean, it's too late to turn back. Period. We can make it less worse in the future. We're most certainly in for 20, 30 feet of sea level rise no matter what we do. That could well be this century or a little bit into the next century. So, we have really been forced to change our coastlines. We've really created a massive problem. 
This Q&A was conducted by Cameron Priester, a junior majoring in multimedia journalism at FAU.