A roundup of news items related to climate change and other environmental issues in Florida:
Climate Change Is Destabilizing Insurance Industry | E&E News
CLIMATEWIRE | The president of one of the world's largest insurance brokers warned Wednesday that climate change is destabilizing the insurance industry, driving up prices and pushing insurers out of high-risk markets.
Aon PLC President Eric Andersen told a Senate committee that climate change is injecting uncertainty into an industry built on risk prediction and has created "a crisis of confidence around the ability to predict loss."
Reinsurance companies, which help insurers pay catastrophic losses, "have been withdrawing from high-risk areas, around wildfire and flood in particular," Andersen told the Senate Budget Committee.
Asian swamp eels spread in the Everglades. 'Potentially the worst species we've had yet' | Miami Herald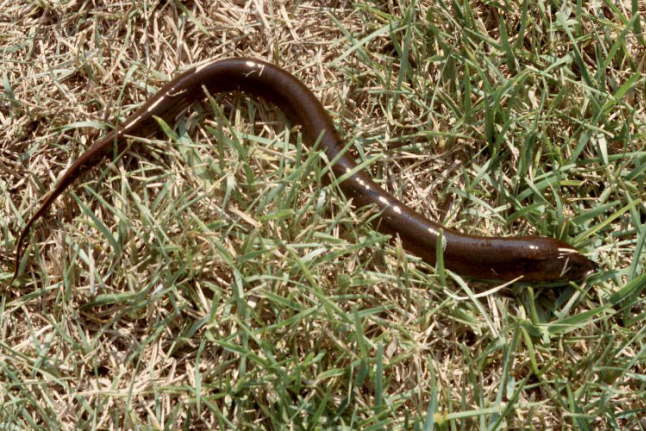 For a crayfish in the Florida Everglades, its worst nightmare is three feet long, dark brown and pure muscle, with a mouth like a vacuum that sucks up nearly everything it can find — tiny fish, small shellfish, turtle eggs and frogs.
It's called the Asian swamp eel. And while Floridians may be more used to seeing it grilled and doused in a sweet sticky sauce in sushi rolls, the slippery beasts have become an increasingly problematic invasive species in the delicate Everglades ecosystem.
While these eels have been a presence in certain pockets of the park for decades, a newly released paper published in the journal Science of the Total Environment has — for the first time — put some hard numbers on the voracious appetite of these creatures. And it isn't pretty.
Nassau County sea turtle ordinance called 'worst in Northeast Florida' | floridapolitics.com
The resurgence of loggerhead sea turtles along the Florida and Georgia coasts is thanks to a lot of hard work by a lot of people. That work includes changes to how coastal businesses and residents light their properties, as artificial light can be a deadly distraction for nesting sea turtles and their hatchlings.
According to a sea turtle conservation advocate, Nassau County's ordinances aren't getting the job done when it comes to regulating lighting to protect sea turtles.
"The last time I was here was before COVID, and I was promised by a couple of directors, by the code enforcement person, that the sea turtle lighting ordinance would be updated," Casey Jones of Florida Sea Turtle Watch said to the Nassau County Board of County Commissioners.
If you have any news items of note that you think we should include in our next roundup, please email The Invading Sea Editor Nathan Crabbe at ncrabbe@fau.edu.