A roundup of news items related to climate change and other environmental issues in Florida:
'We're quite concerned': Lee County at center of Florida manatee mortality event with 65 deaths | Fort Myers News-Press
Lee County is the center of a manatee die-off that's related to a lingering and deadly red tide outbreak.
More than one-quarter of all documented manatee deaths so far this year have been in Lee waters, which have been at the center of a toxic red tide bloom.
The Florida Fish and Wildlife Conservation Commission says 65 manatee deaths were documented in Lee County waters through March 31 of this year.
Can probiotics cure Florida's ailing coral reefs? Tests show it works on devastating disease | Miami Herald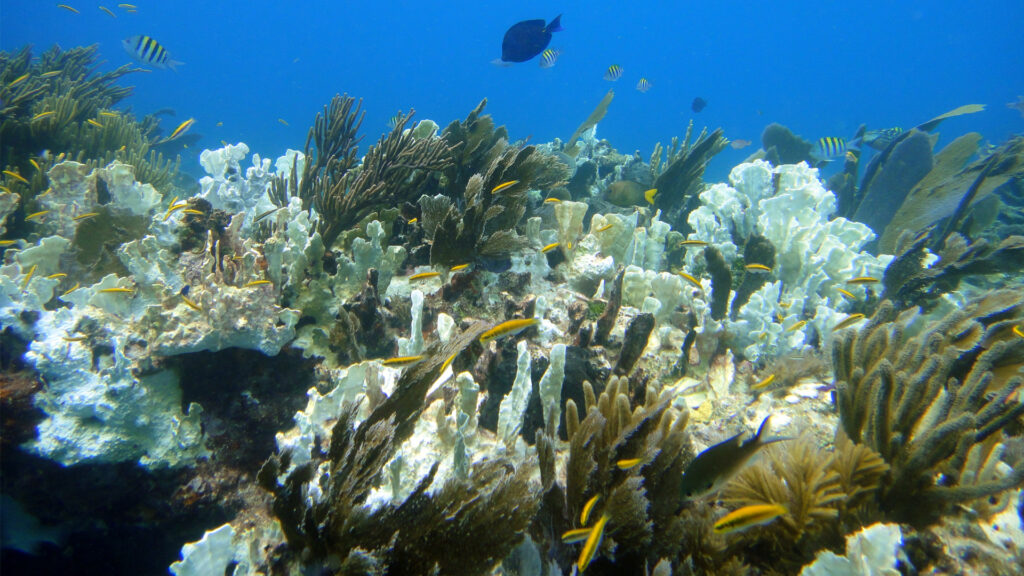 On a coral reef, white is the color of death.
So when researchers see a flash of bone white amid the riot of colorful corals, fish and sea creatures, they know something is wrong. If it's all white, the coral likely bleached to death in the steamy hot seas. But if it's a patch of white surrounded by the raggedy brown edges of living coral tissue, they know the most devastating coral disease in the Caribbean has likely struck.
Stony coral tissue loss disease is a new and deadly disease affecting reefs throughout the Caribbean. Unlike other coral diseases, it affects more than 20 species, and it kills fast — sometimes within a matter of days.
New data shows benefits of Florida's mangroves on the environment | WMNF
This week, The Nature Conservancy Florida released new research supporting the coastal protection and ecosystem benefits provided by mangrove forests.
Mangroves are trees and shrubs that grow on coastal waters. They cover over 430 thousand acres in Florida.
New data released by The Nature Conservacy Florida shows just how crucial mangroves are. Senior marine scientist Laura Geselbracht describes their importance.
If you have any news items of note that you think we should include in our next roundup, please email The Invading Sea Editor Nathan Crabbe at ncrabbe@fau.edu.