A research project on adapting to sea-level rise in the "Venice of America" is heading to Venice, Italy.
"Salty Urbanism" uses Fort Lauderdale's North Beach Village neighborhood as a case study to show the urban design changes needed to live with rising sea levels. The project has been invited to take part in the sixth edition of "Time, Space, Existence," an exhibition in Venice from May 20 to Nov. 26 that is held in conjunction with the Venice Biennale of Architecture.
The event showcases "the most forward-thinking design and architectural strategies that are out there globally," said Jeffrey Huber, an associate professor in the FAU School of Architecture.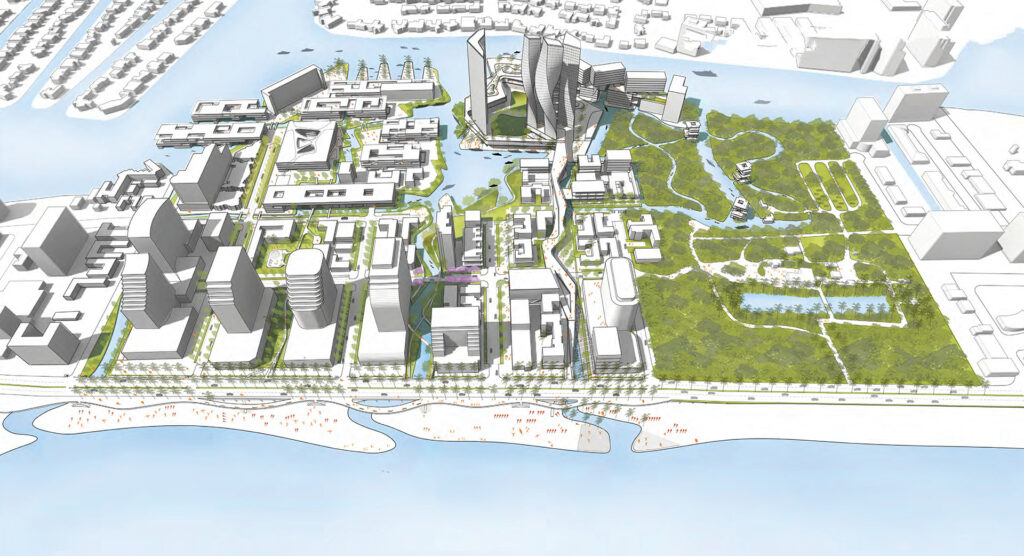 "Salty Urbanism" is the result of a multi-disciplinary collaboration that included FAU's School of Architecture, Department of Urban and Regional Planning, Department of Civil Engineering and Center for Environmental Studies, along with Huber's professional office of Brooks + Scarpa.
The project outlines the infrastructure, environmental elements and architectural changes needed to allow residents to continue to live in North Beach Village in the face of increased tidal flooding and as much as six feet of sea-level rise by 2100. It includes scenarios in which Fort Lauderdale further embraces its "Venice of America" slogan by incorporating water-based transportation, amphibious and submerged buildings, and marshy landscapes in the neighborhood.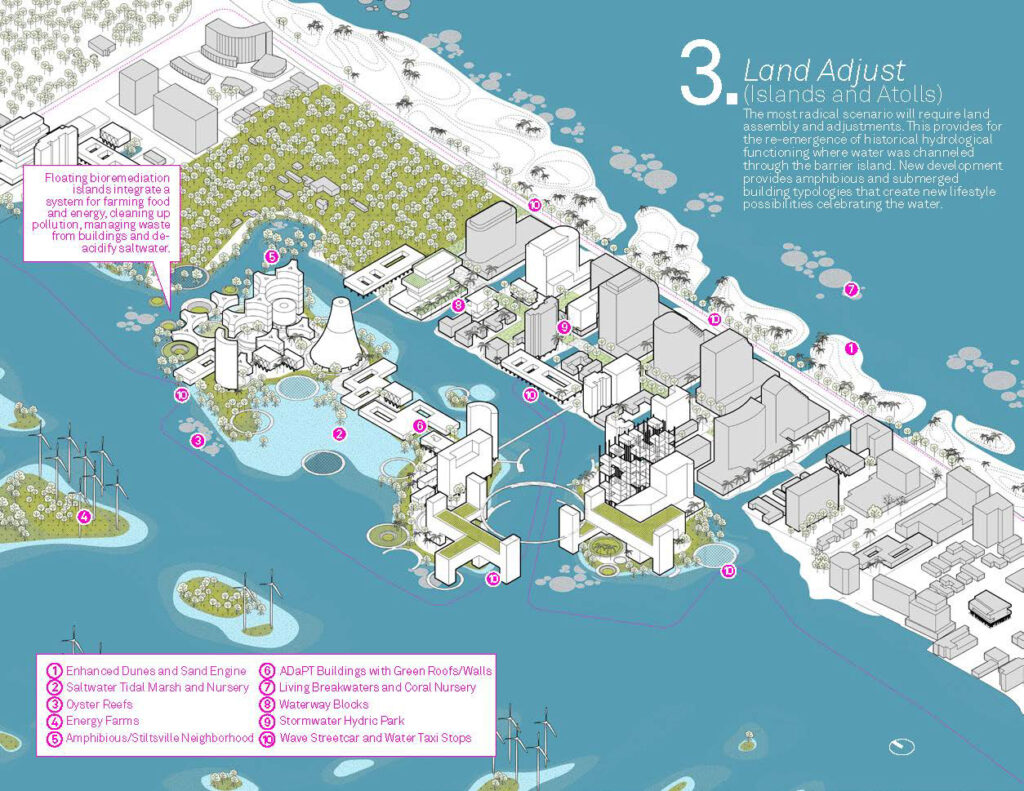 Huber said the project is meant to provide an optimistic view of living with sea-level rise, offering solutions instead of doom and gloom. It also shows policymakers the kinds of techniques needed to adapt, which he said will be incorporated into a design manual being released in September.
"It's really hard to develop policy without having a vision," he said.
"Salty Urbanism" was funded by two National Oceanic and Atmospheric Administration Florida Sea Grant awards and a National Endowment for the Arts Our Town grant. It won a national American Institute of Architects Honor Award for Regional and Urban Design in 2018, as well as several state and local design awards.
FAU's School of Architecture established a funding page to support travel to Venice and shipping the exhibit. For more information, visit "FAU Funder | FAU's Salty Urbanism Goes to Venice."
Nathan Crabbe is editor of The Invading Sea, which is managed by FAU's Center for Environmental Studies.