A roundup of news items related to climate change and other environmental issues in Florida:
How climate change could affect which trees grow near you | Washington Post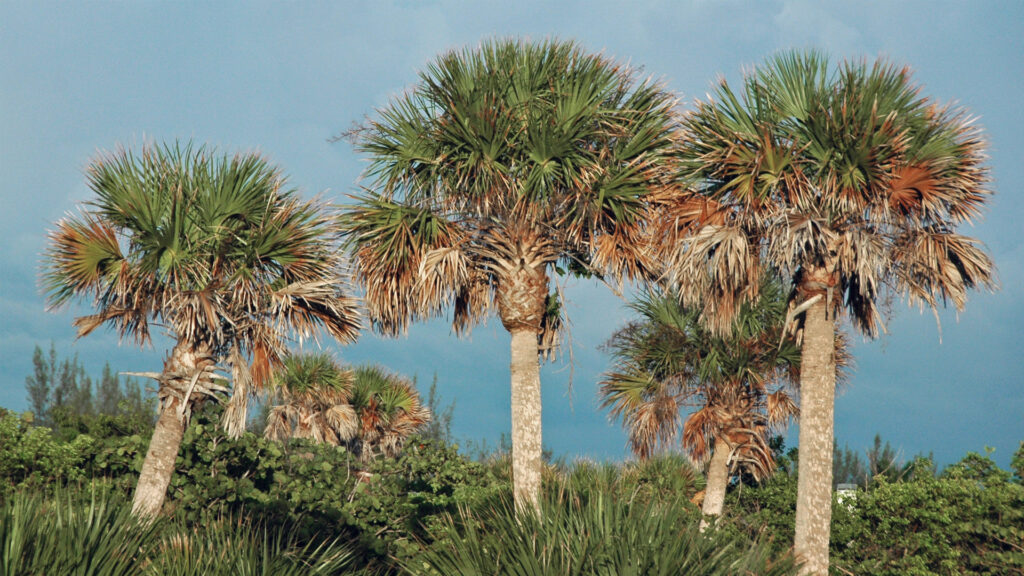 By the end of the century, Alabama cherry trees might find themselves unwelcome in Montgomery, replaced by blue jacarandas, now native to Latin America. In Washington, D.C., cabbage palmettos — the state tree of Florida and South Carolina — could thrive, while Fraser firs — popular as Christmas trees — could die out.
As greenhouse gas emissions nudge temperatures higher, trees' growing ranges are shifting northward, projections from the U.S. Forest Service show. Trees near the southern edge of their geographic ranges — what scientists refer to as "plant hardiness zones" — will be left behind, while northern latitudes will welcome new species from the south.
Panel: Climate change, not wind prep, is threat to whales | Associated Press
LONG BRANCH, N.J. — Climate change, spurred by the burning of fossil fuels, is the biggest danger to marine life including whales, a panel of Democratic officials and environmental groups said Monday.
The gathering, held in an oceanfront conference room as a half-dozen dolphins frolicked in the ocean behind them, also strongly criticized a bill in the House of Representatives containing numerous incentives for oil and gas companies, and which eliminates several environmental protections currently in effect.
It also was a retort to opponents of offshore wind development, who claim that preparation for wind farms off New Jersey and New York are killing whales along the U.S. East Coast. Numerous federal and state agencies say there is no evidence that the deaths are related to offshore wind survey work.
Summer of Fire: Over 10,000 fires roared through Florida in 1998. Could it happen again? | Florida Today
Hell hit Florida, and "dry" lightning was its devil.
Ash fell like snow. Blackened utility poles dangled from power lines. Thick smoke covered large swaths of the state, denser and more pungent than even the worst fog.
For anybody who lived in the Sunshine State then, 1998 will always be the "Summer of Fire."
If you have any news items of note that you think we should include in our next roundup, please email The Invading Sea Editor Nathan Crabbe at ncrabbe@fau.edu.