By Mary Anna Mancuso, RepublicEn.org
Not all heroes wear capes.
Sometimes they are regular people.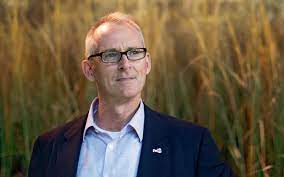 Sometimes, they were once an elected official. An elected official who dared to evolve his thinking away from the talking points he'd been expected to parrot and toward what he saw with his own eyes and heard from the mouths of scientists with his own ears.
One of my heroes is former South Carolina Congressman Bob Inglis.
Congressman Inglis did not always think climate change was real, something he pokes fun at himself for, but with regret and maybe a little embarrassment tinging his words. "That's just who I was then," he says of this before time.
In the 2009-2010 congressional session, he changed his thinking about climate change and wrote a bill, the Raise Wages, Cut Carbon Act, which would levy a revenue-neutral, border-adjustable carbon tax on emissions. The voters of his district thanked him by voting for his opponent in the 2010 primary.
Weaker people would have conformed, would have returned to the dusty talking points and towed the line. But shaking off the dust of his loss, Bob went on to found the Energy and Enterprise Institute and the organization called republicEn.org, where he provides a safe space for the EcoRight to talk about climate change and free market-based solutions.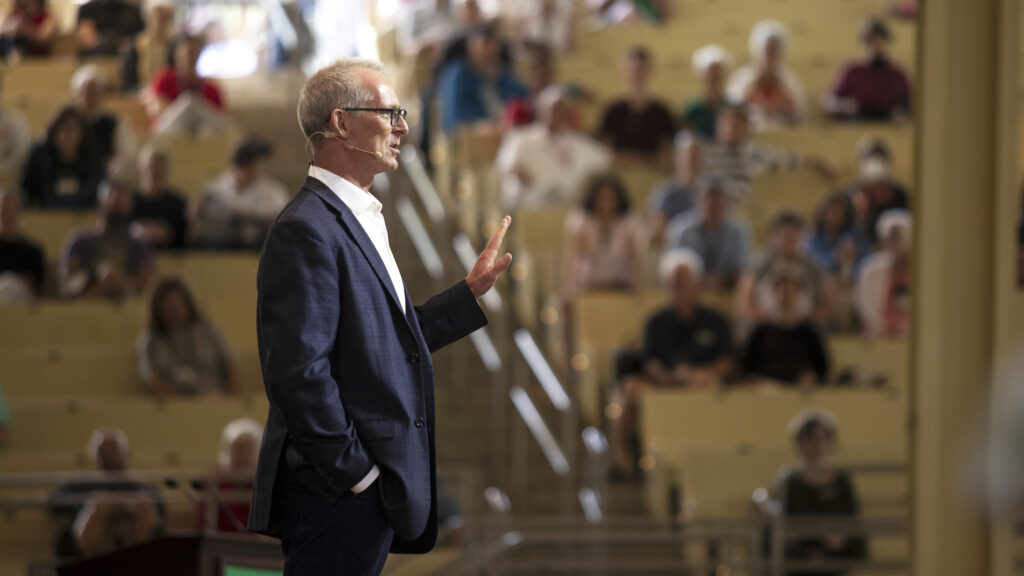 RepublicEn is a grassroots community-building organization dedicated to educating Americans about free enterprise solutions to climate change. The organization believes by deploying market-oriented solutions to tackle climate change, America can lead the world in solving the climate crisis.
In the years since leaving Congress, Bob has dedicated his time and energy to calling on fellow Republicans to level up their climate change ambitions. In the Sunshine State alone, Bob has traversed the state speaking with key groups about the importance of solving the climate crisis by using the power of free enterprise.
Bob's push for revenue-neutral, border-adjustable carbon tax gets to the heart of the matter: There is no tipping fee for polluting carbon into our shared atmosphere. But there is a cost to be paid by all of us.
Here in Florida, our tourism industry, for example, is impacted through the cost of rebuilding after storms, the health impacts of algal blooms and the seaweed blobs taking up precious beach real estate, keeping locals and visitors from basking in the Florida sun on our sandy beaches.
And all eyes are on Florida. After all, the Sunshine State is ground zero for the climate crisis. In 2023, there isn't a lot of dispute on whether the climate is getting warmer or if climate change exists; rather, Florida's own Republican governor, Ron DeSantis has been a champion on climate and the environment. In May 2021, DeSantis signed into law a bill that would ensure communities had the resources they needed to address the impacts of rising sea levels and flooding.
Coupled with the efforts of Inglis and republicEn, Florida has a real chance to turn the tide on the impacts felt from climate change. With over 1,300 miles of coastline, Florida is vulnerable to flooding. The need to solve climate crisis is imperative if Floridians don't want to trade their oceanfront homes for underwater submarines.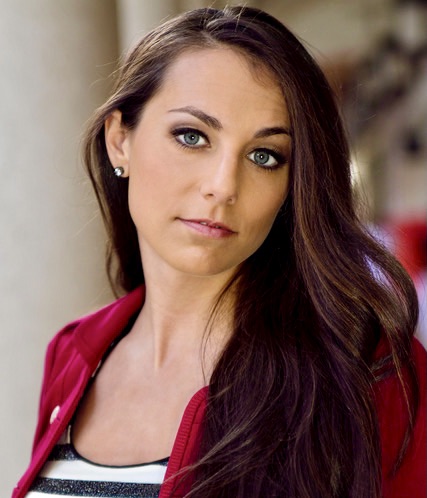 If only we had a delegation full of Bob Inglises to represent our interests.
Thankfully, we have people like Inglis at the helm working to bring the carbon tax to the mainstream and encourage our leaders at the state and national level to employ good economics to drive innovation instead of fickle tax incentives or intrusive regulations.
The EcoRight way is staying true to Republican principles of small-limited government and less regulation. Simply put, the solution is accountability.
Mary Anna Mancuso is a spokesperson for RepublicEn.org and political strategist based in South Florida. Bob Inglis will be speaking May 17 to the Rotary Club of Hialeah-Miami Springs and May 18 to the Rotary Club of Coral Gables.
Sign up for The Invading Sea newsletter by visiting here.