A roundup of news items related to climate change and other environmental issues in Florida:
Food, fertilizer, fuel? Hunt is on for solutions to Caribbean's exploding seaweed problem | Miami Herald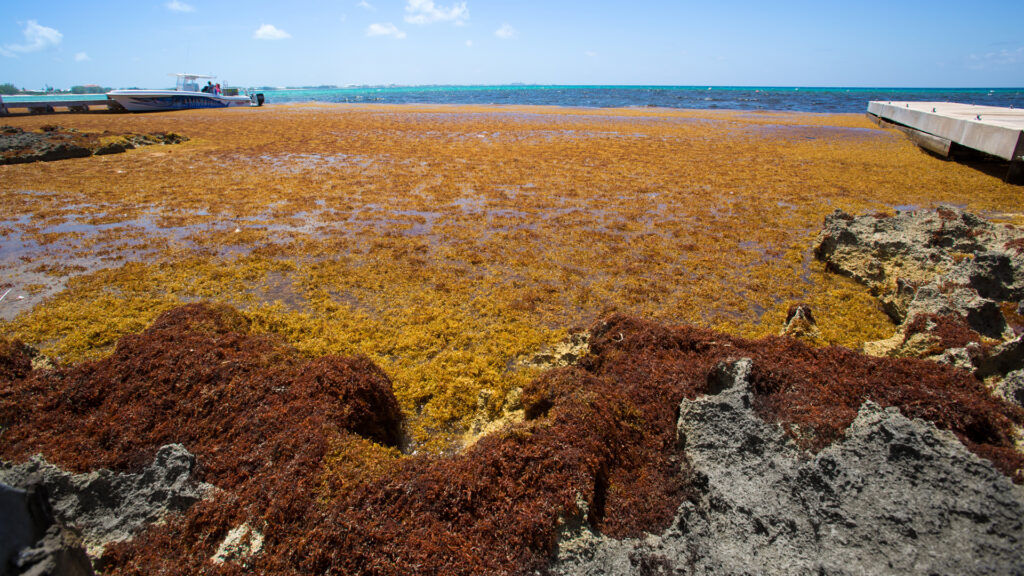 Most of the troubles plaguing the subtropical waters of Florida and the Caribbean revolve around disappearing marine life: coral reefs, fish populations, sea grass beds. It's decidedly the opposite case with sargassum, the floating brown seaweed that has exploded in record-setting mass throughout the region.
Nothing can stop the stinky brown mats from carpeting beaches and shorelines through this summer: Sargassum quantities hit record levels in the Caribbean in April, according to researchers at the University of South Florida, and the scientists wrote in a May 1 report that sargassum totals are only "expected to increase over the next few months, with impacts of beaching events in the Caribbean Sea and Gulf of Mexico worsening accordingly."
The problem, the researchers wrote, is especially acute along the southern coasts of Hispanola, Jamaica and Puerto Rico. So there is increasing commercial and research interest in developing ways to put such an abundant and seemingly sustainable resource to use.
A Tampa-area resiliency summit explores ways for cities to deal with climate change | WUSF
"Resiliency" has become a keyword for many city officials, as climate change threatens communities with rising seas, more intense storms and hotter weather.
A two-day symposium being held through Friday by the Tampa Bay Regional Planning Council is looking at ways to help plan for the future.
Mayor Julie Ward Bujalski of Dunedin spoke on a panel on how coastal communities especially, will be affected.
Young people suffering from climate anxiety still fighting for their, and everyone's, future | WPLG
MIAMI-DADE COUNTY, Fla. – May is Mental Health Awareness Month and Don't Trash Our Treasure is focusing on how the impacts of climate change are affecting the emotional wellbeing of millions around the world, particularly young people.
Psychiatrists call it "climate anxiety."
It's a very real issue and our youth, especially in South Florida, are dealing with it every day, but some have found a way to channel this angst into a positive.
If you have any news items of note that you think we should include in our next roundup, please email The Invading Sea Editor Nathan Crabbe at ncrabbe@fau.edu. Sign up for The Invading Sea newsletter by visiting here.