A roundup of news items related to climate change and other environmental issues in Florida:
Clearwater businessman gives the largest-ever donation to the Florida Wildlife Corridor | WUSF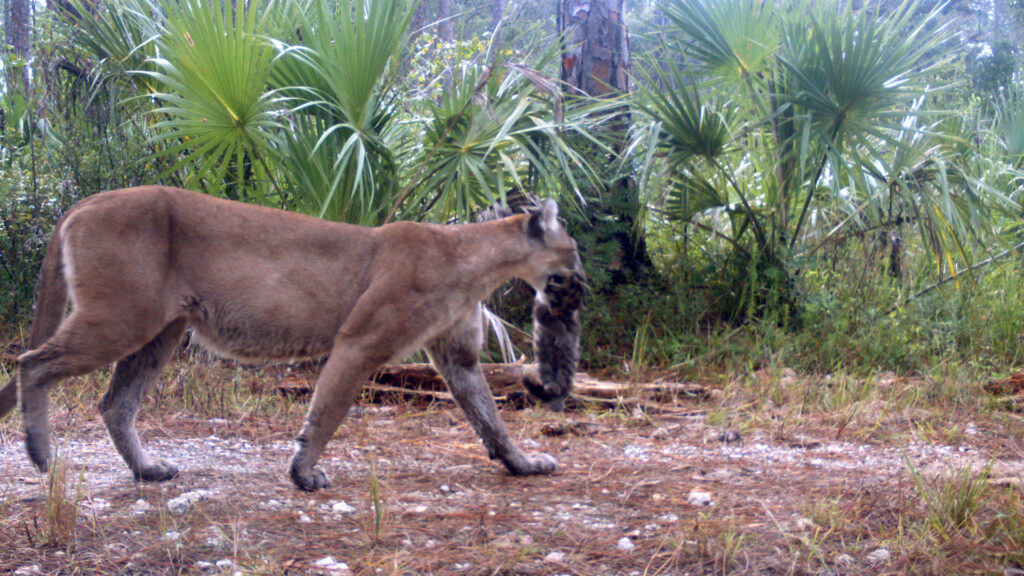 A Clearwater businessman who made it big as the founder of an internet security firm is making big waves in environmental circles.
Stu Sjouwerman (pronounced Showerman) founded KnowBe4, one of the world's largest online security platforms. He's now reinvested $2.5 million with the Florida Wildlife Corridor, which aims to keep the state's wild places connected before they're gone. It's the largest donation ever to the corridor.
Sjouwerman, who was born in the densely-populated Netherlands, owns property near Brooksville and occasionally visits green places nearby that are targeted to be part of the corridor.
Anna Paulina Luna to feds: Study dangers of offshore wind turbines | Tampa Bay Times
U.S. Rep. Anna Paulina Luna and her Republican congressional colleagues want to know more about the risks associated with offshore wind turbines.
Luna, along with every member of the Florida Republican delegation, signed onto a letter sent Friday to the comptroller general of the U.S. Government Accountability Office requesting a sweeping study into the effects of the turbines in the Gulf of Mexico and south Atlantic Ocean on military readiness, endangered species, tourism and fishing — among other areas.
The letter requesting the study is part of the Republican delegation's effort to halt any potential turbine construction off of Florida's coasts, Luna wrote in an emailed statement.
Rural electric co-ops to get $10.7B in USDA funds for clean energy grants, loans | Florida Phoenix
The U.S. Department of Agriculture will begin to administer two loan and grant programs worth nearly $11 billion to boost clean energy systems in rural areas, administration officials said Tuesday.
Congress approved the federal spending — $9.7 billion for a grant and loan program the department is calling the New Empowering Rural America program, or New ERA, and $1 billion for a Powering Affordable Clean Energy program that will provide partly forgivable loans — in the energy, health and taxes law Democrats passed last summer.
The funding "continues an ongoing effort to ensure that rural America is a full participant in this clean energy economy," Agriculture Secretary Tom Vilsack told reporters on a teleconference in advance of the announcement.
If you have any news items of note that you think we should include in our next roundup, please email The Invading Sea Editor Nathan Crabbe at ncrabbe@fau.edu. Sign up for The Invading Sea newsletter by visiting here.