A roundup of news items related to climate change and other environmental issues in Florida:
What central Florida is doing to avert disastrous flooding when the next big hurricane hits | Washington Post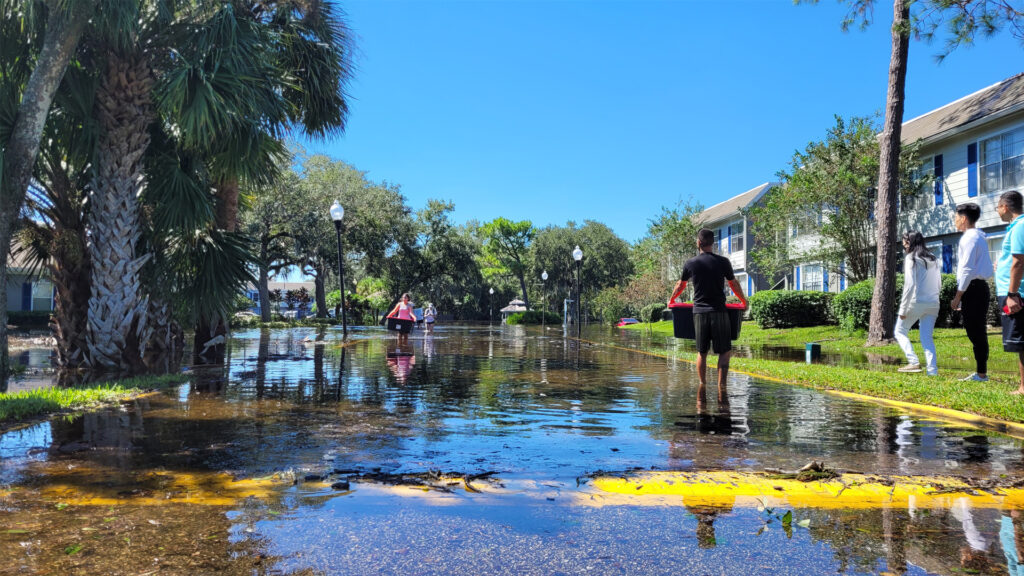 ORLANDO — From their front porch on Ronnie Circle, Clara and Julius Amos keep close tabs on the bulldozers, excavators and dump trucks at work just down the street.
A $23 million project to deepen several nearby retention ponds and install new water pumps is in full swing, aimed at combating the type of flooding that devastated their home and many others in the Orlo Vista neighborhood last fall during Hurricane Ian.
The couple watched in horror as the rising waters that night swallowed the street where they have lived for four decades, then their yard, and finally pushed more than four feet high inside their house. Like many neighbors in the low-lying community, they were rescued by emergency crews in boats. And like others, at least those who have managed to return, they were displaced for months as they struggled to rebuild.
Grease frying food at Miami eateries recycled into biodiesel fuel to slow climate change | Miami Herald
Between sips of craft beer at Cerveceria La Tropical in Wynwood, diners and drinkers scarf down a seemingly endless array of fried foods: tostones, croquetas, empanadas, french fries, yuca fries, chicharrones, bacalao fritters and so on.
They might not realize their salty snacks are, in their own small way, contributing to a growing industry that could help slow climate change and limit the effects of sea level rise, extreme heat and rapidly intensifying hurricanes here in South Florida.
That's because La Tropical is one of hundreds of restaurants, hospitals, stadiums, university campus kitchens and corporate cafeterias in Miami and across the region that recycle its used cooking oil so that it can be turned into a low-carbon fuel called biodiesel. In other words, the grease that fries your croqueta to crispy perfection today may power an 18-wheeler truck tomorrow.
Fact check: FAU study did not find 'flesh-eating bacteria' in Sargassum seaweed | Treasure Coast Newspapers
Scientists did not find so-called "flesh-eating bacteria" in seaweed, contrary to recent news reports that apparently misinterpreted a new university study.
Google it and you'll find dozens of inaccurate articles on WebMD, Newsweek, The Weather Channel and many state and national TV and newspaper sites that incorrectly state scientists found a deadly bacteria in the seaweed that sometimes washes up on Florida beaches in huge mounds.
"It's just crazy how we went from the title of our paper, 'possible pathogens in the open ocean' to 'massive flesh-eating blob.' That's not what we were saying at all," said Tracy Mincer, lead author of the Florida Atlantic University study released May 3. "It just became this clickbait, and everybody started trying to hype it up."
If you have any news items of note that you think we should include in our next roundup, please email The Invading Sea Editor Nathan Crabbe at ncrabbe@fau.edu. Sign up for The Invading Sea newsletter by visiting here.