By Julio Fuentes, Florida State Hispanic Chamber of Commerce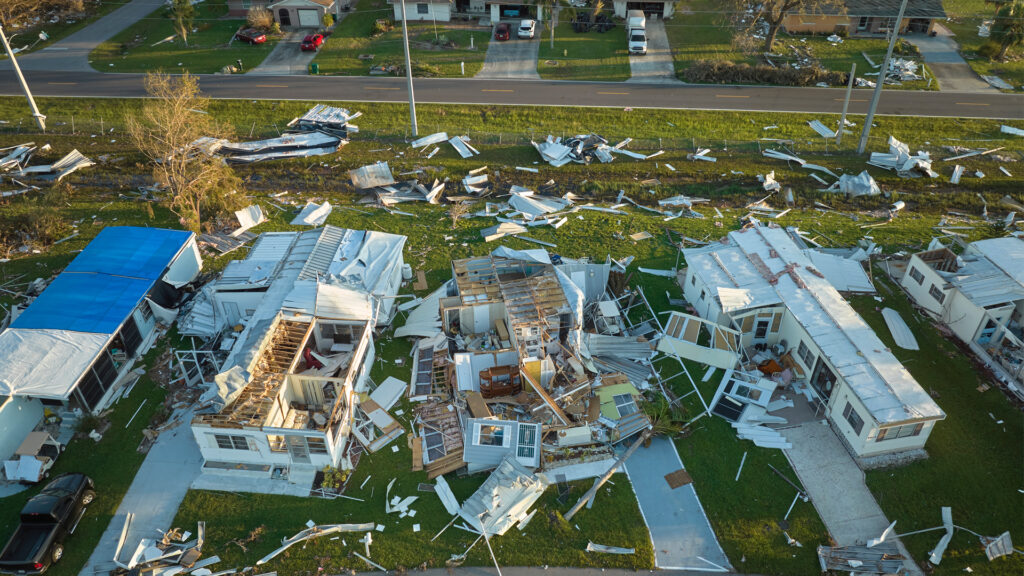 With hurricane season under way, Hurricane Ian's destruction in Southwest Florida remains fresh in our minds. Now crowned the costliest storm in Florida's history, Ian left behind more than $112 billion in damage.
As we look ahead, there are lessons to be learned from last hurricane season and ways to prevent such catastrophic destruction to our homes and communities.
The story of Babcock Ranch is a case study on resiliency that emerged from Hurricane Ian. The Southwest Florida community endured the Category 4 storm and made it out with barely a scratch. How was this possible? It was designed that way — with homes built to withstand up to Category 5 winds and an entirely solar-powered community. The eyewall hovered above Babcock for more than six hours. While neighborhoods in the area experienced devastating impacts, this community remained largely unscathed.
The takeaway is that sustainability and resiliency go a long way when it comes to strengthening our homes and protecting our communities.
Of course, we can't all just get up and move to Babcock or build brand-new Category 5-resistant homes for every Floridian. The reality is construction costs are on the rise and we have an aging housing stock, leaving many without the capital or resources to better protect their families and homes through traditional measures.
Meanwhile, Florida homeowners continue to be at the mercy of the property insurance market as we see private companies voluntarily discontinuing writing new policies, while other companies simply have gone out of business. While this exodus may be attributed to factors such as Florida's legal climate, the larger issue is that many Florida homes have roofs that private insurance companies have deemed too old to insure and many homeowners simply do not have the savings to pay for a new roof on their own.
So how do we make use of this lesson?
The solution is to instead take bold steps to improve the sustainability and resiliency of current homes through innovative tools. Homeowners at every level of income and all walks of life can "hurricane-proof" their home with impact-resistant window and doors, a new roof and other storm-hardening upgrades.
Residential PACE providers like Renew Financial can offer Florida homeowners storm-hardening products, like impact roofs, that will better protect their families, while simultaneously allowing them to find insurance in the private marketplace.
In communities throughout Florida, including Miami-Dade, Broward and Palm Beach counties, programs like PACE, or the Residential Property Assessed Clean Energy Program, can help homeowners achieve this.
Storm hardening improvements come at a cost and can be out of reach to some homeowners, but PACE offers affordable long-term solutions to make necessary storm hardening and energy improvements.
Property owners that don't want to deal with those high interest rates or hefty upfront costs of traditional loans can use PACE to pay for the upgrades over time through their annual property tax bill.
Qualifying for PACE is primarily based on the property's available equity and the homeowner's ability to pay back the financing – not an applicant's credit score. This makes financing eligible improvements within reach of more homeowners compared to traditional financing options.
To date, Florida has avoided well over $2 billion in disaster losses because of PACE home resiliency upgrades and statewide, the PACE industry has had a nearly $5 billion economic impact.
Though we can't control the weather, we can control how we protect our families by investing in the resiliency and sustainability of our homes and communities.
Julio Fuentes is president of the Florida State Hispanic Chamber of Commerce. This opinion piece was originally published by the Miami Herald, which is a media partner of The Invading Sea.
If you are interested in submitting an opinion piece to The Invading Sea, email Editor Nathan Crabbe at ncrabbe@fau.edu. Sign up for The Invading Sea newsletter by visiting here.