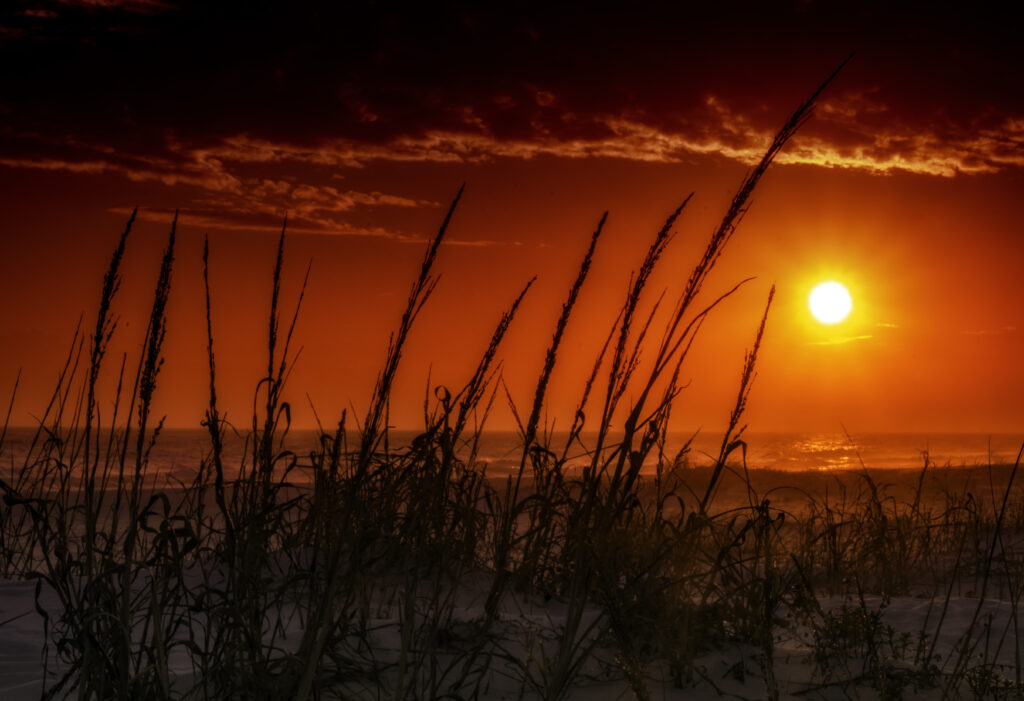 Florida has been experiencing dangerously hot temperatures this week, with highs topping 90 degrees in many parts of the state.
Nighttime temperatures haven't offered much relief, with lows only dropping into the 70s in some of these same places. Sweltering summer nights are part of a trend across Florida and the U.S. as climate change causes temperatures to rise.
The nonprofit organization Climate Central studied the average nighttime temperatures in the summer from 1970 to 2022 in 247 U.S. locations. It found that the average low temperatures have warmed from June to August in 230 of these locations over the period, by an average of 3 degrees Fahrenheit.
All 11 Florida locations analyzed by Climate Central experienced increases. The highest increases were reported in Sarasota and Panama City, which both had an increase of 5.9 degrees in the average summer low temperature during the period.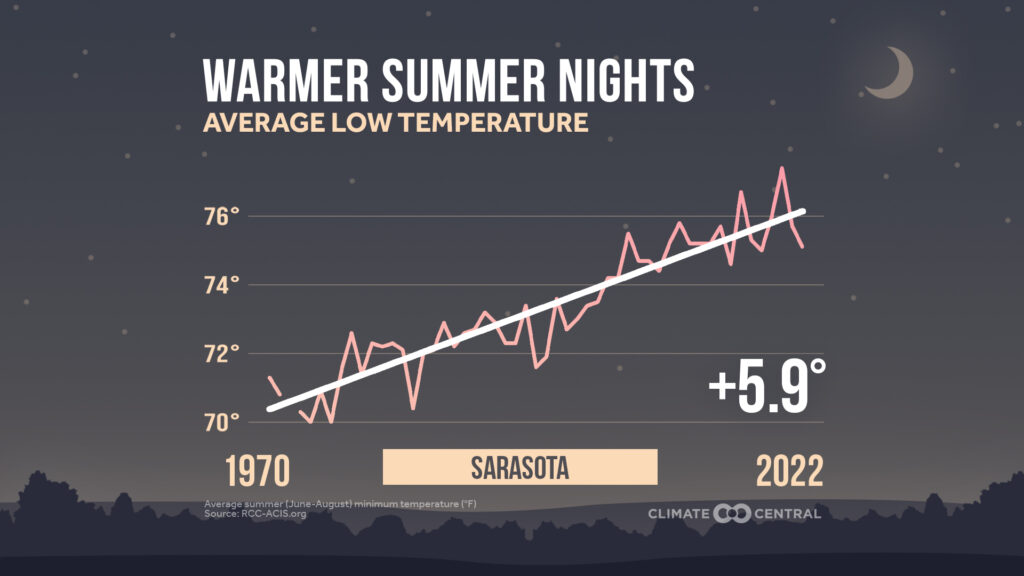 To see the increases for other locations in Florida and across the U.S., visit here.
Heat is the deadliest weather-related hazard in the country, according to the National Weather Service. As Climate Central points out, warming nights increase the health risks associated with heat.
Human-caused climate change is only worsening the problem, as meteorologist John Morales notes. Morales tweeted that today's record-high temperature of 95 degrees in Miami was made five times times more likely by climate change, according to Climate Central's Climate Shift Index.
Nathan Crabbe (ncrabbe@fau.edu) is editor of The Invading Sea. Sign up for The Invading Sea newsletter by visiting here.