A roundup of news items related to climate change and other environmental issues in Florida:
Record Florida ocean temperatures may be 'death knell' for coral reefs, expert fears | WFLA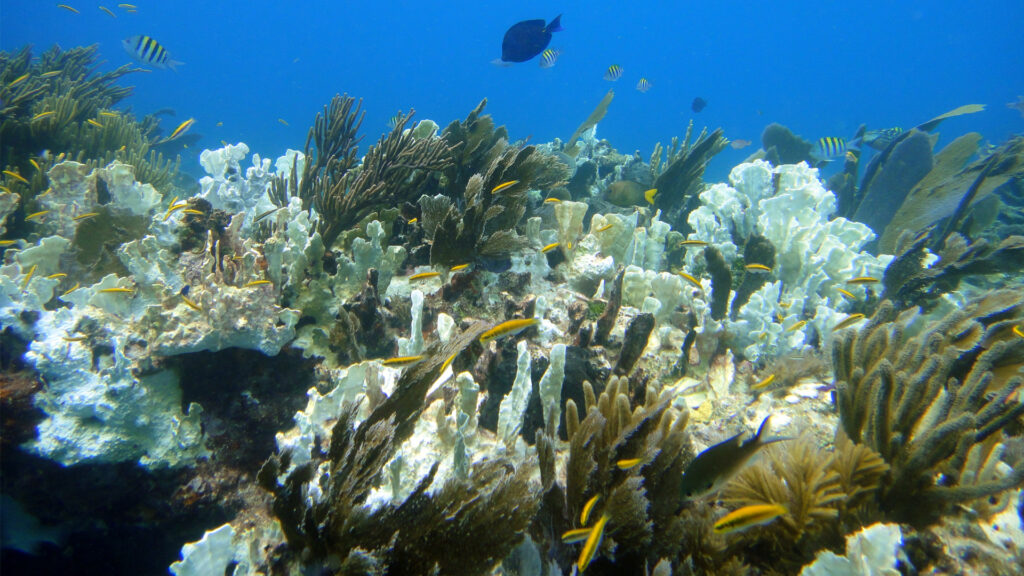 TAMPA, Fla — "I have never been so worried for the future of Florida's reefs." This is the reaction of coral scientist Bill Precht to the record hot ocean temperatures surrounding South Florida right now.
Precht is a coral reef scientist based in Miami who's been studying coral reefs for the past 45 years. WFLA's Chief Meteorologist and Climate Specialist Jeff Berardelli spoke to Precht on Monday.
"Based on what I have seen throughout my career – and what I am seeing unfold so far this summer — if greater than 90% of what's left gets whacked – there will essentially be nothing left," Precht said, "This is the scary reality. This is not science fiction."
'It's brutal': As premiums continue to soar, another home insurer is leaving Florida | Miami Herald
Another insurer is leaving Florida, where homeowners are paying more than ever for insurance, despite the state's attempt to shore up the wobbling market.
Tuesday, Farmers Insurance informed the state it was dropping home, auto and umbrella policies across Florida, potentially affecting tens of thousands of people. It's the fourth company to leave the Florida market in the last year — most citing rising risks from hurricanes. Farmers, a large company with a national presence, also has reduced new business in California, citing extreme weather and wildfire threats.
"This business decision was necessary to effectively manage risk exposure," the company wrote in a statement.
Sea turtle nesting season gangbusters despite coastal ravages of Hurricane Ian | WGCU
Hurricane Ian wreaked havoc last September and in no place was it more noticeable than along Southwest Florida's coastline, where winds of 150 mph pushed a storm surge of churning water 15 feet deep over barrier islands for hours.
Homes and businesses were flattened; beaches reshaped, or gone. Southwest Florida was paralyzed. There was no water or power for days. For weeks people scrambled for food, shelter, and generators. At least 146 people died in 19 counties, nearly half in Lee.
It is clear, however, that at some point during the last 110 million years of co-existence, destructive hurricanes and the gentle sea turtle must have come to an understanding.
If you have any news items of note that you think we should include in our next roundup, please email The Invading Sea Editor Nathan Crabbe at ncrabbe@fau.edu. Sign up for The Invading Sea newsletter by visiting here.