By Andrew Koenig, CITY Furniture
As the CEO of CITY Furniture, I am incredibly proud to share our company's unwavering dedication to sustainability. We firmly believe that every choice we make today has the power to shape a brighter and more eco-friendly tomorrow.
With this vision in mind, we have set forth on a transformative journey to offset our carbon footprint and become a leading force in environmental stewardship. Our 2040 Green Promise lies at the heart of our sustainability efforts, encompassing green delivery fleets, sustainable facilities and pioneering recycling initiatives.
Leading the way in sustainability
CITY Furniture's relentless commitment to sustainability has earned us national recognition. We are honored to be ranked No. 4 in the nation by the National Association of Fleet Administrators, a testament to our enduring dedication to green practices.
Our unwavering pursuit of sustainable solutions has not only secured our position as an industry leader but has also inspired others to follow in our footsteps.
Revolutionizing delivery fleets
We take immense pride in being the first large-scale operation in our industry to convert 100% of our delivery trucks to Compressed Natural Gas (CNG). This bold move has not only drastically reduced our carbon emissions but has also positioned us at the forefront of sustainable transportation practices.
By embracing CNG, we have achieved an impressive feat, making our delivery fleet 100% eco-friendly. This remarkable milestone has allowed us to consistently rank on the Greenest Fleet list for eight consecutive years. While our fleet is fully utilizing green alternatives and assisting our carbon neutrality goals, we also own one electric yard spotter and have five electric Tesla semi-trucks on order.
Sustainable facilities
At CITY, sustainability goes beyond our transportation efforts. We have implemented numerous environmentally conscious practices within our facilities, ensuring that sustainability is ingrained in every aspect of our operations.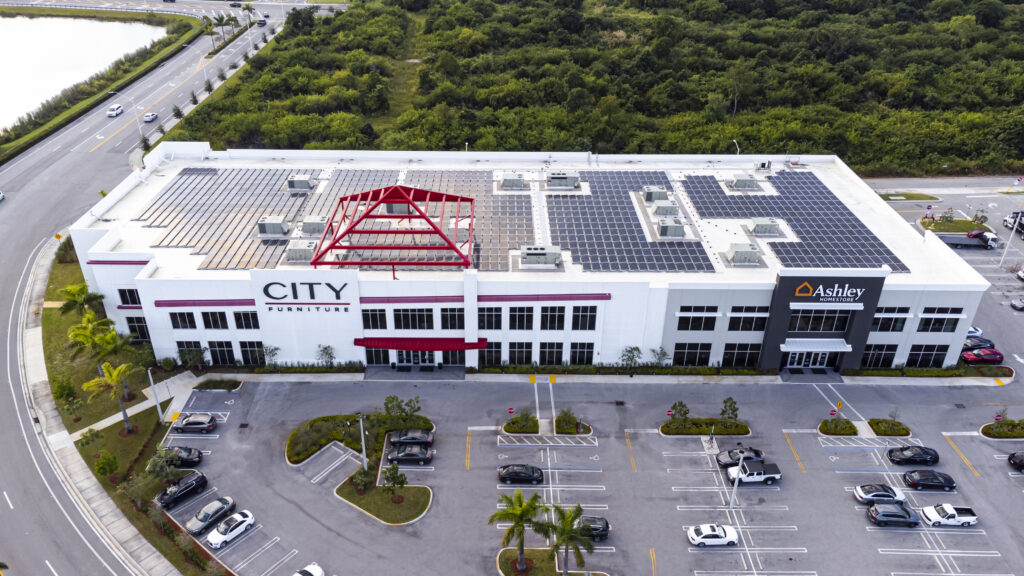 Our facilities are designed with energy efficiency in mind, utilizing state-of-the-art technologies and eco-friendly materials to minimize our carbon footprint. We are constantly exploring innovative ways to reduce energy consumption, promote water conservation and create a more sustainable working environment for our team members.
Currently, we are enrolled in 4,766 kW of solar energy production, providing one-third of our facilities' power consumption from zero-carbon solar energy. We are committed to increasing our solar energy dependency in 2025, with the ultimate goal to convert all of our showrooms to renewable energy and achieving carbon neutrality by 2040.
Large-scale recycling initiatives
One of our key pillars of sustainability revolves around large-scale recycling efforts. We believe that responsible waste management is crucial for preserving our planet's precious resources. To this end, we have implemented comprehensive recycling programs throughout our organization.
From cardboard to plastic, we prioritize recycling materials whenever possible. By diverting waste from landfills and embracing recycling on a significant scale, we actively contribute to reducing environmental impact and promoting a circular economy.
We operate four state-of-the-art recycling centers, diverting 8.5 million pounds of waste from landfills annually and we are working toward 100% recycling, implementing electric equipment, solar charging stations and eco-friendly lithium-ion batteries.
Looking toward the future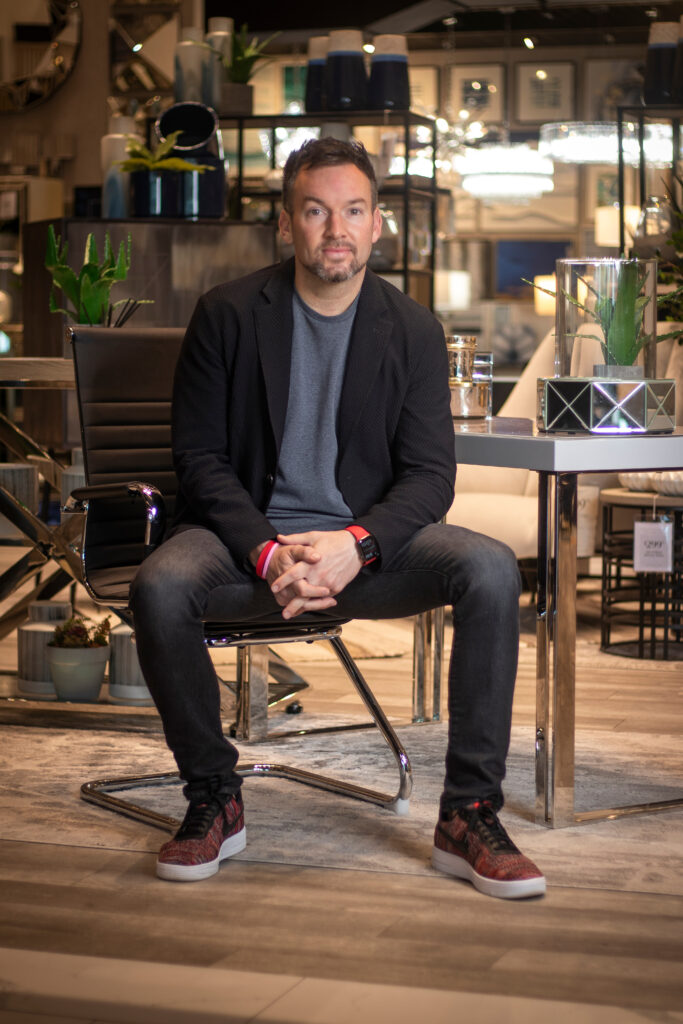 While we take immense pride in our sustainability achievements, we recognize that the journey is ongoing. To date, our overall carbon emissions have been reduced by 20%, but we know there's more work to be done.
Our future goals include exploring renewable energy sources, enhancing our supply chain to further reduce our carbon footprint and fostering a culture of sustainability throughout our organization. By embracing innovation and collaboration, we strive to lead the way in sustainable practices, setting new benchmarks for our industry.
CITY Furniture's commitment to sustainability is not just a part of our corporate ethos; it is a passion that drives us to make a positive impact on our planet. From our green delivery fleet and sustainable facilities to our large-scale recycling initiatives, we are determined to offset our carbon footprint and pave the way for a greener future. By ranking among the top in the nation and pioneering eco-friendly practices, we inspire others to join us on this transformative journey.
As the CEO, I am immensely proud of our team's dedication and unwavering focus on sustainability, and I am excited to see what the future holds as we continue to champion environmentally responsible practices. Together, we can create a sustainable world for generations to come.
Andrew Koenig is CEO of CITY Furniture. To learn more about CITY's sustainability efforts, please visit: https://www.cityfurniture.com/company/city-cares/green-promise
If you are interested in submitting an opinion piece to The Invading Sea, email Editor Nathan Crabbe at ncrabbe@fau.edu. Sign up for The Invading Sea newsletter by visiting here.