By Brad Buck, UF/IFAS Communications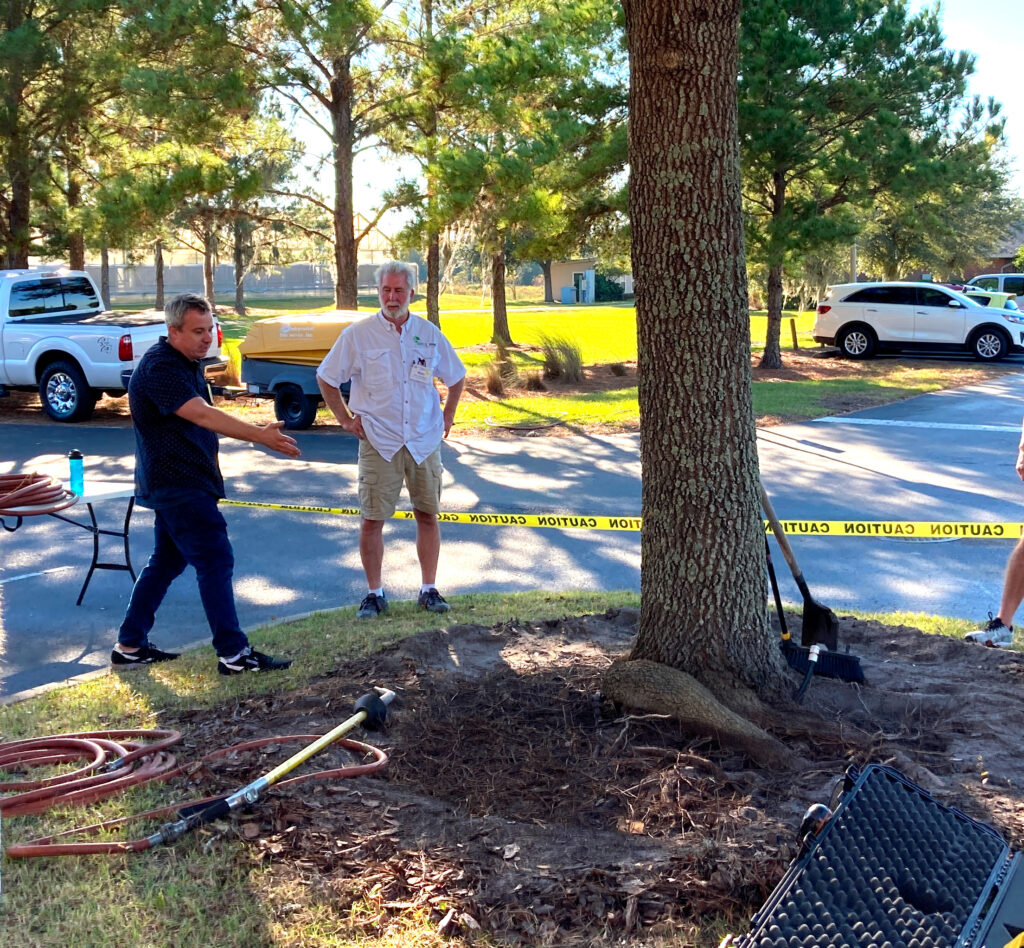 Floridians want to keep the shade in their cities, so they favor tree protection measures, a new University of Florida study shows. But researchers were surprised to find that about half the urban residents surveyed support ordinances that protect trees on private property, which could mean limiting development.
That's often seen as a controversial issue because it is a balance between tree conservation and property owner rights, said Andrew Koeser, a UF/IFAS associate professor of environmental horticulture and leader of the study.
Florida leads the nation in urban tree loss. Recognizing this trend, many local governments in Florida have adopted tree protection and mitigation ordinances such as removal permits and planting requirements to limit tree loss in the face of development pressure.
For the study, researchers conducted an online survey of 1,716 urban Florida residents to see how they value regulation and management of city forests. Specifically, scientists asked about tree protection ordinances, incentive programs to manage or plant trees, justification for tree removal and development.
About two-thirds of the respondents support urban tree protections in general, even if those rules limit development. Additionally, 54% say they would support tree protections, even if they are applied to their property. Koeser cited a study in urban areas of Alabama that showed far less support for tree removal on private property.
Furthermore, 82% would consider planting a tree on their property if they were offered a tax incentive as compensation for the benefits their tree provides the community.
"We did not expect to find such high levels of support for tree protections on private property," said Koeser, a faculty member at the UF/IFAS Gulf Coast Research and Education Center in Hillsborough County. "Our study showed that removing a tree to make way for a home or addition was among the least popular justifications for tree removal."
What's the takeaway for city and county governments?
"Cities and counties might consider creating incentives that reward people for planting and retaining trees as their benefits carry out into the surrounding community," Koeser said. "They might also consider creating incentives for developers to preserve trees when they redevelop city lots or clear previously undeveloped properties."
This piece was originally published at https://blogs.ifas.ufl.edu/news/2023/07/25/urban-florida-residents-want-to-protect-their-cities-tree-canopy-even-if-it-limits-development/
Sign up for The Invading Sea newsletter by visiting here. If you are interested in submitting an opinion piece to The Invading Sea, email Editor Nathan Crabbe at ncrabbe@fau.edu.