A roundup of news items related to climate change and other environmental issues in Florida:
Where has Florida's seagrass gone, and can we bring it back? | Sun Sentinel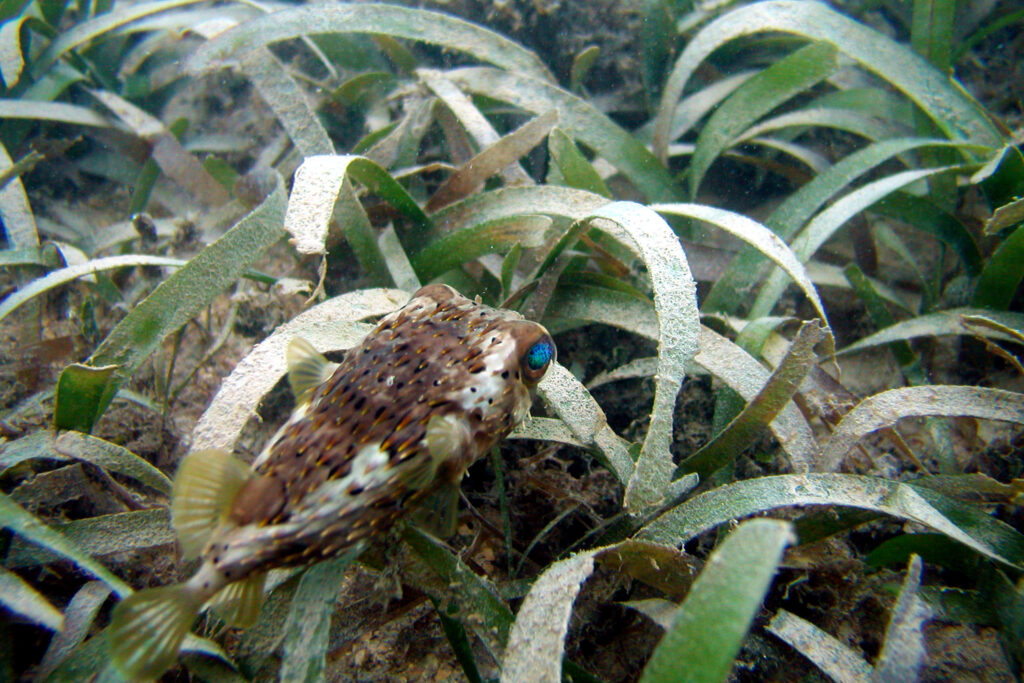 Capt. Benny Blanco was skimming across the grass flats of Florida Bay, inside Everglades National Park, taking two clients to a prime fishing area, when he spotted something shocking — a mat of dead seagrass two miles long.
In his decades on the water as a fishing guide, he'd never seen anything like it. That's when the horrible dread creeped in.
This much dead grass meant a die-off could spread and spread and spread. It could mean muddy water in Florida Bay, bringing the end of sight fishing, or stalking trophy fish in shallow water. It could mean the collapse of the foundation of the food chain, the collapse of one of the economic drivers of the region.
It's not just hot. Climate anomalies are emerging around the globe. | Washington Post
A glimpse of a more tumultuous future seemed on full display throughout July, a month packed with weather anomalies that exceeded any definition of normal.
It brought deadly and historic rains to parts of India and Vermont, and raging wildfires that delivered dangerous air to parts of the United States and Canada — all the sort of calamities that researchers have long predicted as the planet heats up. Protracted heat waves that enveloped parts of North America and Europe during July would have been "virtually impossible" without the fingerprint of climate change, researchers found.
But some events were so abnormal that they sent a wave of consternation through the scientific community. Antarctic sea ice is at a historically low level for this time of year, according to federal data. Sea surface temperatures across the North Atlantic have been "off the charts," Europe's Copernicus Climate Change Service reported, noting that the figures set records for this time of year "by a very large margin." Water temperatures off the coast of South Florida rose to unfathomable levels in recent days, leading scientists to fear for the fate of the only living coral barrier reef in the continental United States. 
Read more 
"Cooked" alive: Inmates stew in Florida prisons' extreme heat | Miami New Times
As record-breaking temperatures scorched Florida and beyond this summer, Lyn has watched her partner become increasingly desperate to escape the heat eight months into his stint at Hernando Correctional Institution.
When he stepped outside around 1:30 a.m. for a recent fire alarm drill and felt the night breeze, he realized just how much hotter the stagnant air in his jail cell was and how unbearable it would be upon his return.
He's too drenched in sweat to sleep most nights in his housing unit, where the temperature at one point reached 100 degrees in July, Lyn says.
If you have any news items of note that you think we should include in our next roundup, please email The Invading Sea Editor Nathan Crabbe at ncrabbe@fau.edu. Sign up for The Invading Sea newsletter by visiting here.