A roundup of news items related to climate change and other environmental issues in Florida:
How storms drive mold-related health issues as Hurricane Ian's anniversary approaches | WUSF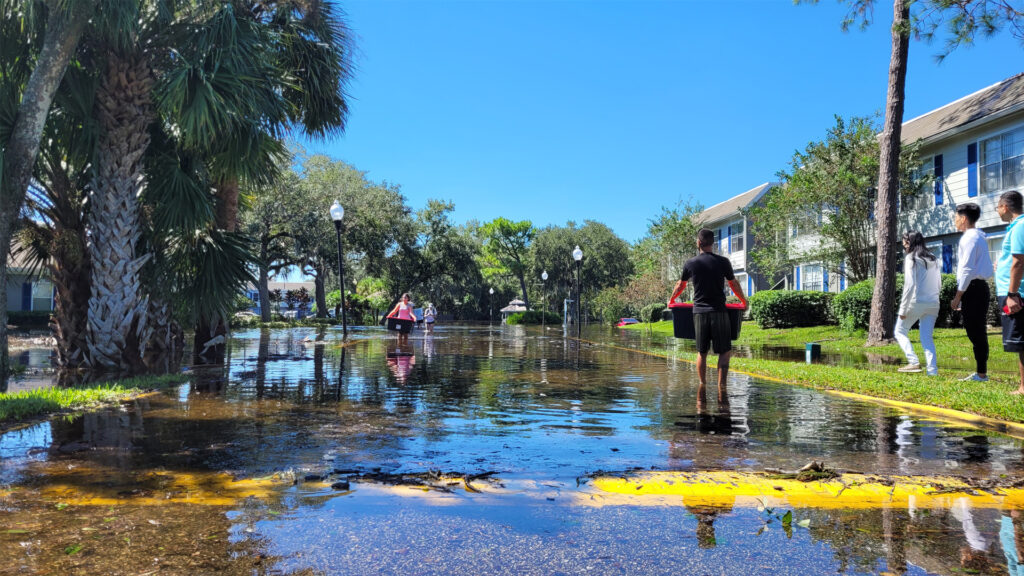 Rain pounded outside as water pushed in through the baseboards. Hurricane Ian had reached Southwest Florida. Christian Childers and Kendra Elliott hunkered with their two boys, staying away from windows in the hallway of their Englewood home.
"It sounded like jets constantly flying over our house," Elliott said. "It was horrible. I was scared the whole time."
The danger posed to Elliott, Childers and their kids by last fall's storm had hardly begun. The family would be shattered, but not by the original brunt of Ian.
Why Florida scientists have a hint of hope amid the coral bleaching crisis | Tampa Bay Times
APOLLO BEACH — Deep in the throes of the most severe coral bleaching event in Florida's history, Keri O'Neil, a coral scientist by trade, was in need of some hope.
It was two weeks since her team joined the scramble to rescue corals from superheated ocean waters off the Florida Keys. The whirlwind few days of travel left O'Neil and many scientists feeling deflated, and hope was hard to come by.
But at exactly 2:25 p.m. Friday, after scientists had checked in on the saltwater tanks in their pitch-dark lab every seven minutes for the past hour, hope finally arrived.
Sweltering standoff with Wakulla Commission over gas station leads to hope for springs | Tallahassee Democrat
The largest turnout for a Wakulla County Commission meeting anyone can remember coupled with excessive heat produced a stunning victory Monday night for a coalition of spring defenders.
They were able to delay and possibly derail plans by the Southwest Georgia Oil Company to construct a mega-gas station four miles from the famed Wakulla Springs.
The announcement that the commission was pushing the pause button on an amendment to the comprehensive plan and a request to change the zoning of a parcel came after less than 30 minutes of public testimony in opposition to the proposal.
If you have any news items of note that you think we should include in our next roundup, please email The Invading Sea Editor Nathan Crabbe at ncrabbe@fau.edu. Sign up for The Invading Sea newsletter by visiting here.