By Chris Hildreth
The National Oceanic and Atmospheric Administration projects in its "worst-case scenario" that sea-level rise will top 8.5 feet by the year 2100. What that means for Jacksonville is an inundation of catastrophic proportions. Downtown Jacksonville will lose much of its riverfront development. Hundreds of riverfront homes will be flooded.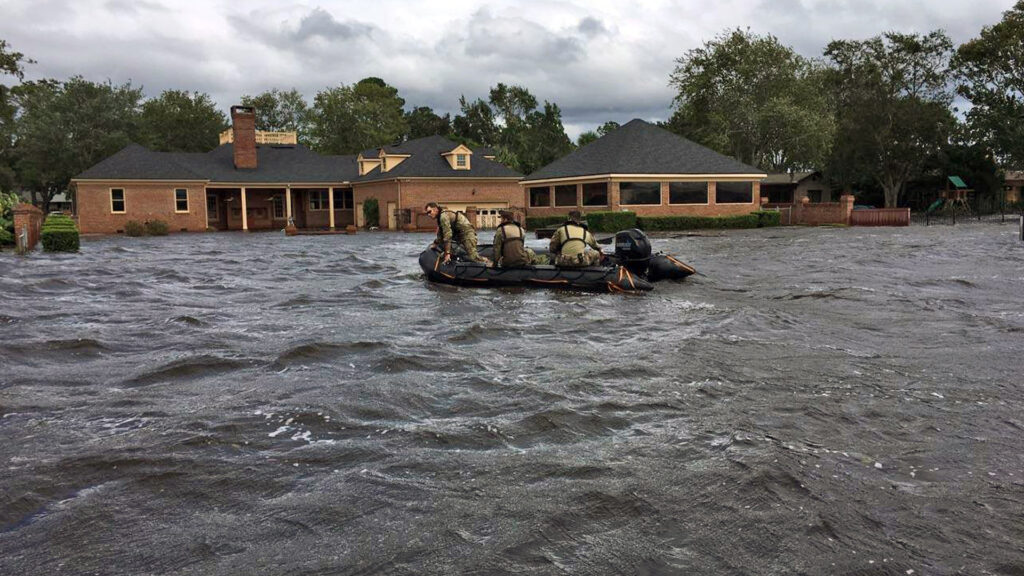 Journalist Dahr Jamail, author of "The End of Ice," which chronicles the ongoing disappearance of ice on the planet, interviewed Dr. Harold Wanless, a professor in the department of geography and sustainable development at the University of Miami.
Wanless, now in his 80s, has been tracking sea-level rise in Florida throughout his career and has serious reservations regarding the NOAA projections and those of the Intergovernmental Panel on Climate Change as well. He notes that neither group is effectively considering land-based ice melt from glaciers and at the poles. This ice melt, unlike sea ice (i.e., icebergs), hasn't been accurately quantified.
Wanless calls the process of the Intergovernmental Panel "consensus science," meaning numbers are reached by group discussion, driving projections down. Both organizations depend on peer-reviewed studies that could be 5 to 7 years old by the time they are published and therefore old news, leading him to believe the input has been underestimated.
The author credits the work of Professor James Hansen, director of the Climate Science, Awareness and Solutions Program of the Earth Institute at Columbia University, for providing more current data on sea-level rise. According to Jamail, Hansen "looks beyond the models at imminent reality to understand that sea-level rise is happening much faster than the models suggest." Wanless concurs, noting "Hansen has a plausible 15-foot rise by 2100. And 10 feet by 2050."
Hansen states in his book, "Storms of My Grandchildren," that most models assume land-based ice as if "they were giant rigid ice cubes that only melt slowly" when the fact is that ice fractures exposing more ice to melt more rapidly. All of this points to more water in the St. Johns River — a lot more water.
A September 2021 article published in the Mortgage Professional America magazine also discussed a 49-page study conducted by the Mortgage Bankers Association's Research Institute for Housing America. That study, "The Impact of Climate Change on Housing and Housing Finance," warned that climate change could "increase mortgage default and prepayment risks, trigger adverse selection in the types of loans that are sold to GSEs (government sponsored enterprise i.e., Fannie Mae), increase the volatility of house prices, and even produce significant climate migration."
Citizens Property Insurance Corp., the insurer of last resort in Florida, is also a quasi-governmental organization. With the turmoil in the insurance industry in Florida over the last few years and Florida's legislature focused on issues other than property insurance, Citizens has been growing at a breakneck pace.
Many insurers are leaving the market or going out of business. Climate change is a big factor in this process and sea-level rise is a big part of climate change.
In Jacksonville, not much has happened to date. There's $10 million in the new city budget for resiliency, but that's not even a down payment. Hopefully (when given enough time), the Donna Deegan administration will give this a second look and make some realistic adjustments.
JEA rolled out their plans in May, but they were underwhelming. At one of the community meetings held to discuss the "Stadium of the Future" project, Jacksonville Jaguars President Mark Lamping was asked about the potential for flooding and if it wouldn't make sense to move the stadium to higher ground. His response was (to paraphrase) that they were not in the business of tearing buildings down and there was a planned 7-foot berm.
Downtown Investment Authority CEO Lori Boyer appeared recently on WJCT's "First Coast Connect," to discuss all the riverfront development happening, but had little to say about sea-level rise. In an article on Gov. Ron DeSantis' military agenda, published in the Times-Union on July 20, it was additionally reported that he wants to "reassess efforts to curb carbon emissions that contribute to climate change."
"You put security first," he said. "You don't tell folks … they have to be more concerned with reducing emissions." The administration of former Mayor Lenny Curry treated "climate change" as if they were curse words. So did Rick Scott, DeSantis' predecessor, who banned the phrase. Again, all related to climate change, of which sea-level rise is an integral part.
There is plenty that can be done to mitigate sea-level rise by considering reality-based changes to building and zoning codes. Take a few lessons from places like Denmark or the Netherlands and apply them here. All will have massive costs both politically and financially, so — to say the least — they won't be popular. But the bill will come due.
When will Jacksonville take the lead? The sooner the better. But if the city takes the route of "business as usual," the river will run through it — with a vengeance.
Chris Hildreth lives in Jacksonville. This opinion piece was originally published by the Florida Times-Union, which is a media partner of The Invading Sea.
If you are interested in submitting an opinion piece to The Invading Sea, email Editor Nathan Crabbe at ncrabbe@fau.edu. Sign up for The Invading Sea newsletter by visiting here.